Wiener Philharmoniker's (Vienna Philharmonic Orchestra) New Year's Concert 2014, conductor: Daniel Barenboim.
The New Year's Concert of the Wiener Philharmoniker (Vienna Philharmonic Orchestra) is a concert of classical music that takes place each year on the morning of New Year's Day in Vienna, Austria.
It has long been a tradition of the Wiener Philharmoniker at the New Year to present a program consisting of lively and at the same time nostalgic music from the vast repertoire of the family of Johann Strauß and its contemporaries. These concerts not only delight the audiences in the Musikverein in Vienna but also enjoy great international popularity through the worldwide television broadcast, which now reaches over 90 countries.
In his lifetime, Johann Strauß was known as "The Waltz King", he composed over 500 waltzes, polkas, quadrilles, and other types of dance music, as well as several operettas and a ballet.
Vienna Philharmonic Orchestra: New Year's Concert 2014 Program
02:24 Helenen-Quadrille, op. 14 – Eduard Strauss
07:32 Friedenspalmen, walzer, Op. 207 – Josef Strauss
16:44 Carolinen-Galopp, for orchestra, Op.21a – Johann Strauss I
19:22 Egyptischer Marsch, Op.335 Johann Strauss II
24:56 Seid umschlungen, Millionen. Walzer, op. 443 – Johann Strauss II
35:15 Stürmisch in Lieb und Tanz – Polka-schnell, op. 393 – Johann Strauss II
37:49 Backstage
1:02:12 Waldmeister – Overture – Johann Strauss II
1:12:55 Klipp-Klapp Galopp, Op. 466 – Johann Strauss II
1:16:30 G'schichten aus dem Wiener Wald, Walzer op. 325 – Johann Strauss II
1:29:08 Vielliebchen, Polka française, op. 1 – Joseph Hellmesberger d.j.
1:32:19 Bouquet, Polka schnell, op. 188- Josef Strauss
1:34:51 Capriccio, Op.85 – Mondscheinmusik – Richard Strauss
1:39:03 Die Romantiker Waltzes, op. 167 – Josef Lanner
1:47:18 Neckerei, Polka mazur, op. 262 – Josef Strauss
1:50:32 Schabernack Polka Schnell Op.98 – Josef Strauss
1:52:54 Sylvia – Pizzicato – Léo Delibes
1:57:44 Dynamiden (Geheime Anziehungskräfte) Walzer, Op.173 – Josef Strauss
2:07:42 Ohne Sorgen! – Polka-schnell, op. 271 – Josef Strauss
2:11:13 Carrière-Polka, Polka schnell, Op. 200 – Josef Strauss
2:14:35 An der schönen blauen Donau, Op.314 – Johann Strauss II
2:26:09 Radetzky Marsch Op.228 – Johann Strauss I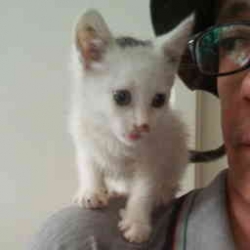 Latest posts by M. Özgür Nevres
(see all)