Wiener Philharmoniker's (Vienna Philharmonic Orchestra) New Year Concert 2007, a concert of classical music that takes place each year on the morning of New Year's Day in Vienna, Austria. Conductor: Zubin Mehta.
Programme
Johann Strauss II: Zivio! (Cheers!) op. 456, is a march for orchestra.
Josef Strauss: Flattergeister, Walzer Op.62
Josef Strauss: Moulinet Polka, for orchestra, Op. 57 This work is called a Polka française, but the listener should not expect to hear anything overtly French in its music; it exhibits a Viennese atmosphere and that graceful, Strauss-family character. This is not to suggest that Josef wrote music in some generic Straussian style. Indeed, he struck out a path quite different from that of his more famous brother, the "waltz king" Johann II. Josef's music was not as light and colorful, but was brilliantly orchestrated and often exhibited a depth and darkness of expression (to the extent that "light" music can divulge deep and dark elements at all). That said, this polka is a relatively early work and does have a less-striking individuality than is found in many of Josef Strauss' compositions from the 1860s. Still, it is a fine work that presents a bright, chipper theme in the opening, underpinned by tick-tock accompaniment and lively rhythms. The middle section divulges a playful humor in its equally colorful instrumentation and energetic sense. The main material returns in the latter part, bringing along its cheerful music and leading to a relatively tame coda.
Joseph Hellmesberger Jr: Elfenreigen, for Salon Orchestra
Josef Strauss: Delirien Walzer for Orchestra, Op. 212
Johann Strauss: Einzugs-Galopp, for Orchestra, Op. 35
Johann Strauss II: Waldmeister Overture. Waldmeister (Woodruff) is an operetta written by Johann Strauss II. It was first performed on 4 December 1895 at the Theater an der Wien. Although not as popular as some of Strauss' other operettas, such as Der Zigeunerbaron and Die Fledermaus, it was given eighty-eight performances, and was much admired by Johannes Brahms, a friend of the composer.
Johann Strauss II: Overture
Josef Strauss: Irenen-Polka, Op. 113
Johann Strauss II: Wo die Zitronen blühen (Where the Lemons Blossom or, Where the Citrons Bloom), op. 364, a waltz by Johann Strauss II written in 1874. The waltz was composed during a tour of the composer in Italy where he travelled with the Langenbach Orchestra of Germany and performed the work at the Teatro Regio in Turin on 9 May 1874.The waltz came after a successful premiere of his famous operetta Die Fledermaus and Strauss originally entitled the waltz as 'Bella Italia' (Beautiful Italy) for his Italian audiences before renaming it 'Wo die Zitronen blühen' after a quote from Johann Wolfgang von Goethe's novel Wilhelm Meisters Lehrjahre — 'Kennst du das Land wo die Zitronen blühen?' ('Do you know the land where the lemons blossom?').Strauss's waltz (as most of his waltzes dating from around this time) follows the structure of an Introduction followed by three two-part waltz sections and a coda, instead of his earlier format of five two-part sections. This structure was to feature in most of his later waltzes although he did not set it as a definite and permanent structure.

The work began in a tranquil fashion in G major, with a reflective solo violin melody in the Introduction. A series of loud chords precedes the gentle first waltz section. The second section is more animated with a second part in D major. The wistful nature of the waltz is further expanded in 3rd section. A lively coda recalls earlier melodies and the first waltz section makes another entry. Near the end of the work, the Introduction's solo violin melody returns before the waltz rises to a forte and climaxes with a timpani drumroll.

Eduard Strauss: Ohne Bremse Polka, Op 238
Johann Strauss II: Stadt und Land Polka, Op.322 for String Quartet, Town and Country Polka in English, dates from 1868. It was one of the first pieces to be performed at Strauss' new promenade concerts. The previous year, Strauss had concertized in England and gave a series of "Promenade Concerts" (today, the Proms are given at the Royal Albert Hall) in London on the grounds of Covent Garden, at that time a city park. Strauss noticed the seating arrangement at these concerts, in which the audience was seated in a circle around the orchestra, which allowed them to better hear and concentrate on the music. Those who wished to promenade or walk about could do so outside the ring of audience chairs.The Stadt und Land Polka was meant to present, by means of musical examples, the sophistication of city life contrasted against the simple pleasures or rural village life. It was originally intended for his small orchestra of around 25 players but, like so many of his other popular works, arrangements of it for much smaller and more intimate groups were almost immediately made from the time it was published so that it could be heard in the cafes and coffee houses throughout Vienna.
Josef Strauss: Matrosen Polka, Op. 52
Josef Strauss: Geheime Anziehungskräfte (Dynamiden Walzer), Op. 173 The composer entitled this Waltz Dynamiden, but it was apparently given the name Geheime Anziehungskräfte (Secret Powers of Attraction) by the publisher, not least because, at time, the music seems to express something hidden beneath the veneer of its often colorful, often mysterious textures. The work was written for an industrialist ball held in the Imperial Palace in Vienna in January 1865. Geheime Anziehungskräfte slowly and ponderously opens, much like a dark symphonic work. The strings sound almost mournful at the outset, though the music somewhat perks up for the introduction of the main waltz theme, a graceful but slightly wistful creation whose secondary material is, by contrast, brighter and jauntier. Some of Strauss' instrumentation here treats the music playfully and nonchalantly. The middle section is also lively and bright, but tinged by a measure of the wistful character from the main theme. That theme returns in the latter part to close out this waltz in a festive, glittering mood.
Johann Strauss II: Erinnerung an Ernst oder Der Carneval in Venedig, Fantasy for orchestra, op. 126 (English: Memories of Ernst or The Carnival of Venice)
Johann Strauss: Furioso-Galopp, Op.114
Joseph Hellmesberger Jr: Leichtfüßig, Polka schnell
Johann Strauss II: The Blue Danube (the common English title of An der schönen blauen Donau, Op. 314 – German for "By the Beautiful Blue Danube")
Johann Strauss: Radetzky March, Op. 228, a march composed in 1848. It was dedicated to the Field Marshal Joseph Radetzky von Radetz and soon became quite popular among regimented marching soldiers. It has been remarked that its tone is more celebratory than martial; Strauss was commissioned to write the piece to commemorate Radetzky's victory at the Battle of Custoza.
Sources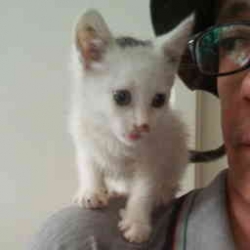 Latest posts by M. Özgür Nevres
(see all)