Many composers have written a triumphal march, but maybe the best-known one is from the second act of Giuseppe Verdi's 1871 grand opera, Aida (sometimes spelled Aïda). Here it is performed by Medlemmer af Den Kongelige Danske Livgardes Orkester (Members of the Royal Danish Lifeguards Orchestra) and DR Koncertkoret (Danmarks Radio concert choir). Conductor: Lawrence Foster.
The Triumfmarch is in the second act, where Radamès, Captain of the Guard leads the Egyptian army on its return following their victory over the Ethiopians.
Verdi's Triumfmarch Lyrics
La marcia trionfale
POPOLO
Gloria all'Egitto e ad Iside
Che il sacro suol protegge;
Al Re che il Delta regge
Inni festosi alziam!
Vieni, o guerriero vindice,
Vieni a gioir con noi;
Sul passo degli eroi
I lauri e i fior versiam!
DONNE
S'intrecci il loto al lauro
Sul crin dei vincitori
Nembo gentil di fiori
Stenda sull'armi un vel.
Danziam, fanciulle egizie,
Le mistiche carole,
Come d'intorno al sole
Danzano gli astri in ciel!
SACERDOTESSE
Della vittoria gli arbitri
Supremi il guardo ergete;
Grazie agli Dei rendete
Nel fortunato dì.
The Triumphal March
PEOPLE
Glory to Isis and the land
By her firm arm protected!
To Egypt's King elected,
Raise we our festive songs!
Hither advance, oh glorious band,
Mingle your joy with ours,
Green bays and fragrant flowers
Scatter their path along.
WOMEN
The laurel with the lotus bound
The victors' brows enwreathing,
Let flowers, sweet perfume breathing,
Veil their grim arms from sight.
Dance, sons of Egypt, circling round,
And sing your mystic praises,
As round the sun in mazes
Dance the bright stars of the night.
PRIESTS
Unto the powers war's issue dread
Deciding, our glances raise we
Thank we our gods, and praise we
On this triumphant day.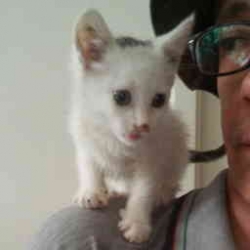 Latest posts by M. Özgür Nevres
(see all)