De Antequera sale el Moro is a beautiful Spanish renaissance song, composed by the Spanish composer Cristóbal de Morales (1500-1553) and arranged for vihuela by the Spanish vihuelist and composer Miguel de Fuenllana (1500–1579). Here are the two beautiful versions of the song.
Performed by Shirley Rumsey, vihuela.
Shirley Rumsey (1933-1996) was an English musician who recorded two well-received solo CDs of Renaissance music for Naxos Records in the mid 1990s. She studied lute and voice at the Royal College of Music in London. There she became interested in solo vocal music accompanied by the lute, and she developed a career performing that repertoire. Rumsey also played the vihuela and the Renaissance guitar. In addition to solo recitals and recordings, she collaborated with lutenist Christopher Wilson, with whom she co-directed the ensemble Kithara.
The vihuela (Spanish pronunciation: [biˈwela]) is a guitar-shaped string instrument from 15th and 16th century Spain, Portugal and Italy, usually with six doubled strings.
The second version:
Performers:
– Nuria Rial (Soprano)
– José Miguel Moreno (Vihuela)
Lyrics
De Antequera sale el moro,
de Antequera se salía,
cartas llevaba en su mano,
cartas de mensagería.
Encontrado ha con el rey,
que del Alhambra salía:
– ¿Qué nuevas me traes, al moro,
de Antequera esa mi villa?.
– De día le dan combate,
de noche hacen la mina;
si no socorres al rey,
tu villa se perdería.
Antequera is a city and municipality in the province of Málaga, part of the Spanish autonomous community of Andalusia. It is known as "the heart of Andalusia" (el corazón de Andalucía) because of its central location among Málaga, Granada, Córdoba, and Seville. It is noted for two large Bronze Age dolmens.
Sources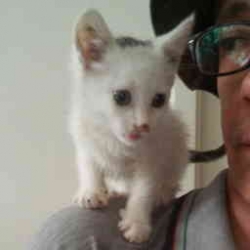 Latest posts by M. Özgür Nevres
(see all)