Two pieces by the legendary German pianist and composer Wilhelm Kempff: the 3rd movement (Allegretto) of Ludwig van Beethoven's Piano Sonata No. 17 in D minor, Op. 31, No. 2, usually referred to as "The Tempest"; and Robert Schumann's "Arabeske" (Arabesque) in C major, Op. 18.

https://www.youtube.com/watch?v=CHsi-TdUr38
Wilhelm Walter Friedrich Kempff (25 November 1895 – 23 May 1991) was a German pianist and composer. Although his repertoire included Bach, Mozart, Chopin, Schumann, Liszt and Brahms, Kempff was particularly well known for his interpretations of the music of Ludwig van Beethoven and Franz Schubert. He recorded the complete collection of their piano sonatas. He is considered to have been one of the chief exponents of the Germanic tradition during the 20th century and one of the greatest pianists of all time.
Composed in 1801-1802, the piece was nicknamed the "Tempest sonata", not a name by Beethoven himself but by Anton Schindler, or rather because of Anton Schindler. Schindler was Beethoven's secretary and after the composer's death, he told tons of stories, many of them not true (much of Schindler's information is distrusted by classical music scholars). According to Schindler, when he asked Beethoven about this sonata, the answer was that if he read Shakespeare's "The Tempest" he would understand the music.
The piece consists of three movements. Each of the movements is in sonata form, though the second lacks a substantial development section.
Largo – Allegro
Adagio
Allegretto (played in the video)
Robert Schumann wrote his Arabeske in C major, Op. 18 in 1839 when he was 29 years old, dedicating it to Frau Majorin Friederike Serre auf Maxen, to whom he also dedicated his Blumenstück in D-flat, Op. 19. In the autumn of 1838 Schumann had left Leipzig for Vienna. His relationship with Clara Wieck had reached a point of no return, as her father vehemently opposed anything that might interfere with his daughter's career as a pianist and strongly disapproved of Schumann as a possible son-in-law. Geographically yet not emotionally detached from Clara, he was able to communicate with her only through letters and in his own music. This has been proposed as an explanation for this work, which alternates passages of wistful longing with more robust, declamatory episodes.
Sources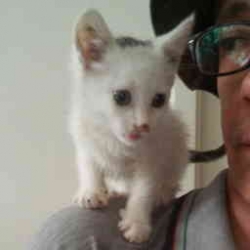 Latest posts by M. Özgür Nevres
(see all)