Conducted by Horst Sohm, the Copernicus Chamber Orchestra performs Tomaso Albinoni's Adagio in G Minor. Recorded in a live concert during the Festival de Musica de L´Escala, 2011.

The Adagio in G minor is a neo-Baroque composition popularly attributed to the 18th-century Venetian master Tomaso Albinoni, but actually composed by the 20th-century musicologist and Albinoni biographer Remo Giazotto, purportedly based on the discovery of a manuscript fragment of Albinoni.
Giazotto claimed to have transcribed from a manuscript fragment of an Albinoni sonata that he had received from the Saxon State Library shortly after the end of World War II. He stated that he had arranged the work but not composed it. He subsequently revised this story, claiming it as his own original composition. The fragment has never appeared in public; Giazotto stated that it contained only the bass line, and the work was copyrighted by Giazotto.
The Adagio is a very famous musical piece and used in a number of movies, television series, and even in pop music songs.
Sources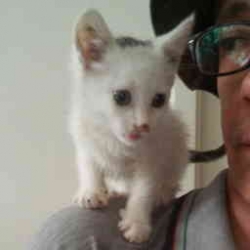 Latest posts by M. Özgür Nevres
(see all)