Three beautiful versions of Robert Schumann's "Arabeske" (Arabesque) in C major, Op. 18, from the pianists Anna Zassimova, Vladimir Horowitz and Wilhelm Kempff.
Anna Zassimova version
Anna Zassimova is a Russian classical pianist. In recent years Anna Zassimova has drawn attention with her recordings of a lesser-known masterpiece of piano music by fin de siècle (French for "end of the century") Russian composers. Her Arabeske playing was recorded on April 29th, 2012 at the Klosterbibliothek Bad Schussenried/, Germany.
Vladimir Horowitz version
The second version is from Vladimir Horowitz, a Russian-born American classical pianist and composer. His technique, use of tone color and the excitement of his playing were considered legendary. He is widely considered one of the greatest pianists of all time.
Wilhelm Kempff version
Wilhelm Walter Friedrich Kempff (25 November 1895 – 23 May 1991) was a German pianist and composer. Although his repertoire included Bach, Mozart, Chopin, Schumann, Liszt and Brahms, Kempff was particularly well known for his interpretations of the music of Ludwig van Beethoven and Franz Schubert. He recorded the complete collection of their piano sonatas. He is considered to have been one of the chief exponents of the Germanic tradition during the 20th century and one of the greatest pianists of all time.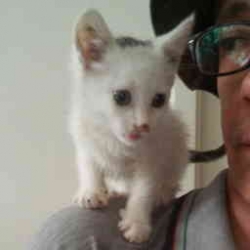 Latest posts by M. Özgür Nevres
(see all)