The three tenors Christmas concert, recorded live at the opulent Konzerthaus in Vienna, on December 23, 1999, the three most popular male vocalists of the 1990s and early 2000s opera: Luciano Pavarotti, Plácido Domingo, and José Carreras.
This concert was a grand event, with a mix of sacred and popular Christmas songs.

Songs list
White Christmas

It is an Irving Berlin song reminiscing about an old-fashioned Christmas setting. According to the Guinness World Records, the version sung by Bing Crosby is the best-selling single of all time, with estimated sales in excess of 50 million copies worldwide.

Let It Snow

Written by lyricist Sammy Cahn and composer Jule Styne in July 1945. It was written in Hollywood, California during a heat wave as Cahn and Styne imagined cooler conditions.

Oh Tannenbaum ("O Christmas Tree")

It is a German Christmas song. Based on a traditional folk song, it became associated with the Christmas tree by the early 20th century and sung as a Christmas carol.

Ay! Para Navidad

It is a beautiful Christmas song by Argentinian composer Sergio Villar.

Tu Scendi Dalle Stelle

"From Starry Skies Thou Comest", "From Starry Skies Descending", "You Came a Star from Heaven", "You come down from the stars" is a Christmas carol from Italy. Though found in numerous arrangements and commonly sung, it is traditionally associated with the zampogna, or large-format Italian bagpipe.

Carol Of The Drum (The Little Drummer Boy)

It is a popular Christmas song written by the American classical music composer and teacher Katherine Kennicott Davis in 1941.

Ave Maria, Dolce Maria

This song's lyrics were written by Pavarotti himself! Composed by Vittoriano Benvenuti, it is actually an adaptation of Franz Schubert's "Ave Maria".

Wiegenlied I

"Wiegenlied: Guten Abend, gute Nacht" ("Good evening, good night"), Op. 49, No. 4, composed by Johannes Brahms and published in 1868 and widely known as Brahms' Lullaby.

Jingle Bells

One of the best-known and commonly sung American Christmas songs in the world. It was written by James Lord Pierpont (1822–1893) and published under the title "One Horse Open Sleigh" in the autumn of 1857.

Children Of Christmas

A song by Plácido Domingo, JR.

La Virgen La Pañales

A traditional song from Spain.

I'll Be Home For Christmas

It is a Christmas song recorded in 1943 by Bing Crosby who scored a top ten hit with the song. Originally written to honor soldiers overseas who have longed to be home for Christmastime, "I'll Be Home for Christmas" has since gone on to become a Christmas standard.

Adeste Fideles

"O Come, All Ye Faithful" (originally written in Latin as Adeste Fideles) is a Christmas carol which has been attributed to various authors, including John Francis Wade (1711–1786), with the earliest copies of the hymn all bearing his signature, John Reading (1645–1692) and King John IV of Portugal (1604–1656).

The original four verses of the hymn were extended to a total of eight, and these have been translated into many languages. The English translation of "O Come, All Ye Faithful" by the English Catholic priest Frederick Oakeley, written in 1841, is widespread in most English speaking countries. The present harmonization is from the English Hymnal (1906).

Cantique De Noel (O Holy Night)

It is a well-known Christmas carol composed by Adolphe Adam in 1847 to the French poem "Minuit, chrétiens" (Midnight, Christians) by a wine merchant and poet, Placide Cappeau (1808–1877).

Amazing Grace

It is a Christian hymn published in 1779, with words written by the English poet and clergyman John Newton (1725–1807).

Feliz Navidad

It is a Christmas song written in 1970 by the Puerto Rican singer-songwriter José Feliciano.

Silent Night

"Silent Night" (German: Stille Nacht, heilige Nacht) is a popular Christmas carol, composed in 1818 by Franz Xaver Gruber to lyrics by Joseph Mohr in the small town of Oberndorf bei Salzburg, Austria. It was declared an intangible cultural heritage by UNESCO in March 2011.

Pregária (El Can de L'Anima a La Verge)

A song by Spanish composer Fermín María Álvarez (Zaragoza 1833 – Barcelona, 1898).

Winter Wonderland

It is a winter song, popularly treated as a Christmastime pop standard, written in 1934 by Felix Bernard (music) and Richard B. Smith (lyricist).

Wiegenlied II

Second part of Brahms' Lullaby.

Sleigh Ride

It is a popular light orchestral piece composed by Leroy Anderson. The composer had the original idea for the piece during a heat wave in July 1946; he finished the work in February 1948. Though it was originally an instrumental piece, lyrics, about a person who would like to ride in a sleigh on a winter's day with another person, were written by Mitchell Parish in 1950.

Susani

A traditional song from Germany.

Un Nuevo Siglo

A song by Plácido Domingo, JR.

Dormi O Bambino

A traditional song from Poland.

Happy Christmas/War Is Over

It is a song written by John Lennon and Yoko Ono, released in 1971 as a single by John & Yoko/Plastic Ono Band with the Harlem Community Choir.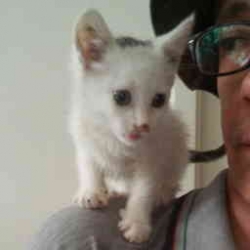 Latest posts by M. Özgür Nevres
(see all)