Slovenian operatic tenor Ambrož Bajec-Lapajne was diagnosed with a brain tumor. Dr. Pierre Robe, the neurosurgeon advised that to do an awake craniotomy (surgical removal of part of the bone from the skull to expose the brain) so that the singer could sing during the surgery, in order to avoid deficits after the procedure. By keeping Ambrož awake, the surgery team were able to monitor his ability to cope with and vocalize the key change during the brain tumor surgery.

The surgery performed on June 13, 2014. The tenor chose to sing "Gute Nacht", by the 19th century early Romantic composer Franz Peter Schubert (Austrian, 31 January 1797 – 19 November 1828).
(There is no blood or exposed flesh in the video below)
The music neuro team of the UMC in Utrecht was also involved in order to assist the surgery. The tenor sung two (the first and the last) couplets of Schubert's lied, the minor – major transition in order to see if he can still recognize the key change. All was fine until 2:40 when things start to get very interesting…
Now the tenor is fully recovered and continuing his professional singing career.
Ambrož Bajec-Lapajne
Slovenian tenor Ambrož Bajec-Lapajne started with his singing rather late, only after his studies of Political Science. He fluently speaks Slovenian, English, German, French, Serbo-Croatian and Dutch and passively Italian and Swedish.
He attended master-classes with Rudolf Jansen, Jard van Nes, Udo Reinemann, Margreet Honig, Sarah Walker, Edith Wiens, Jadwiga Rappé, Helmut Deutsch, and in Amsterdam's Concertgebouw with Irwin Gage.
He furthered his studies with Bernarda Fink, David Wilson-Johnson and in baroque singing with Dame Emma Kirkby, Christoph Rousset, Monique Zanetti, Richard Weistrich, Claron McFadden and Fred Jacobs.
Ambrož was sang in three contemporary chamber operas: one within the YO! Festival in Utrecht, "Der Fligende Holländer Projekt" (a paraphrase on Wagner's the Flying Dutchman opera) in Westengasfabriek, and in "Le Voisin" by Thomas Myrmel in Amsterdam's Melkweg, conducted by Lucas Vis.
In December 2007 he created the role of Chevalier de la Force in Poulenc's "Dialogues des Carmelites" under conductor Henrik Schaeffer within the DNOA and in July 2008 he was seen as Don Ottavio in Mozart's "Don Giovanni" under Richard Egarr. In autumn 2008 he created the role of eunuch Taxis in Honegger's "Les aventures du Roi Pausole" under conductor Ed Spanjaard. In November 2009 he sung Lord Arturo in a concert performance of Bellini's "I Puritani". In March 2010 he creates the title role in Cousser's opera Adonis in Badischer Staadtstheater in Karlsruhe. He perfomed in Paškevič's "Skupoy" at the Grachten festival in Amsterdam in 2011.
He is a sought-after recitalist with his long-standing pianist Abigail Richards. He is regularly heard in major oratorio works all over Europe.
Sources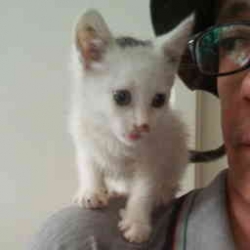 Latest posts by M. Özgür Nevres
(see all)