Accompanied by the Orchestre Philharmonique de Radio France (Radio France Philharmonic Orchestra), German violinist Julia Fischer performs Violin Concerto in D major, Op. 35 by Pyotr Ilyich Tchaikovsky. Conductor: Vasily Petrenko.

Written in 1878, it is one of the best known violin concertos, and is considered one of the most technically difficult works for the violin. It is scored for two flutes, two oboes, two clarinets in A and B-flat, two bassoons, four horns in F, two trumpets in D, timpani and strings.
The concerto follows the typical pattern of a fast movement, then a slow movement, then a fast finale. The three movements are:
Allegro moderato (D major)
Canzonetta: Andante (G minor)
Finale: Allegro vivacissimo (D major)
The first performance was given by the Russian Empire violinist Adolph Brodsky (2 April [O.S. 21 March] 1851 – January 22, 1929) on December 4, 1881 in Vienna, under the baton of Hans Richter (János Richter) (4 April 1843 – 5 December 1916), the Austrian–Hungarian orchestral and operatic conductor. But Karel Halíř (1 February 1859 – 21 December 1909), the Czech violinist was who made the work popular with the public and win a place for it in the repertoire. Halíř also premiered the revised version of the Sibelius Violin Concerto in 1905. When Tchaikovsky attended a Leipzig performance of the work in 1888, with Haliř as soloist, he called the event "a memorable day".
Sources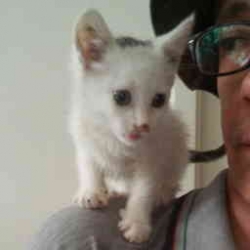 Latest posts by M. Özgür Nevres
(see all)