Accompanied by the hr-Sinfonieorchester (Frankfurt Radio Symphony Orchestra), Moldovan-Austrian violinist Patricia Kopatchinskaja performs Igor Stravinsky's Violin Concerto in D major, a neoclassical violin concerto in four movements. Conductor: Andrés Orozco-Estrada. Recorded at Alte Oper Frankfurt on December 12, 2014.
The work was composed in the summer of 1931 and premiered on October 23, 1931, with the American violinist and composer Samuel Dushkin (December 13, 1891 – June 24, 1976) playing the violin and the Berlin Radio Symphony Orchestra conducted by Stravinsky himself.
Dushkin also gave the work's first US performance in January 1932, with Serge Koussevitzky conducting the Boston Symphony Orchestra. He also made the first recording of the piece in 1935, with Stravinsky conducting the Orchestre Lamoureux.
The work is in four movements:
Toccata
Aria I
Aria II
Capriccio
The concerto was choreographed by George Balanchine, the Russian-born American ballet choreographer (January 22 [O.S. January 9] 1904 – April 30, 1983) as "Balustrade" in 1941. It premiered on January 22, 1941 with Colonel de Basil's company Original Ballet Russe. In 1972 Balanchine created a new Ballet to the music, entitled "Stravinsky Violin Concerto." It was premiered by New York City Ballet as part of the Stravinsky Festival.
Sources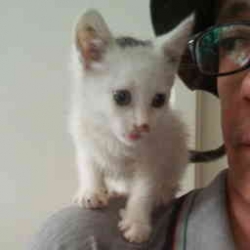 Latest posts by M. Özgür Nevres
(see all)