Conducted by Andrés Orozco-Estrada, the hr-Sinfonieorchester (Frankfurt Radio Symphony Orchestra) performs Ein Heldenleben (English: A Hero's Life), Op. 40, a tone poem by Richard Strauss, leading German composer of the late Romantic and early modern eras. Recorded at Alte Oper Frankfurt on December 11, 2015.
The work contains more than thirty quotations from Strauss's earlier works, so despite contradictory statements on the matter by the German composer, it is generally agreed to be autobiographical in tone.
There was speculation before the premiere about the identity of the hero. Strauss was equivocal: he commented "I'm no hero: I'm not made for battle", and in a programme note he wrote that subject of the piece was "not a single poetical or historical figure, but rather a more general and free ideal of great and manly heroism." On the other hand, in the words of the critic Richard Freed:
"The music, though, points stubbornly to its own author as its subject, and Strauss did concede, after all, in a remark to the writer Romain Rolland (29 January 1866 – 30 December 1944, the French dramatist, novelist, essayist, art historian and mystic who was awarded the Nobel Prize for Literature in 1915), that he found himself "no less interesting than Napoleon," and his gesture of conducting the premiere himself instead of leaving that honor to the respected dedicatee (Willem Mengelberg, 28 March 1871 – 21 March 1951, the Dutch conductor) may well be viewed as further confirmation of the work's self-congratulatory character."
Romain Rolland would relate the following about his conversation in 1924 with Strauss regarding the third movement, "Hero's Companion", where the "companion" characterized by the effusive violin solo: "I questioned him about the Hero's wife, who so greatly intrigued the audience – some considering her a depraved woman, others simply a flirt. Strauss said, 'neither the one nor the other. It's my real-life wife, Pauline, whom I wanted to portray. She is very complex, very much a woman, a little depraved, something of a flirt, every moment different from what she was the moment before. In the beginning, the hero follows her, goes into the key she has just sung (Pauline had, in fact, been an opera singer), but she always flies further away. Then at the end she says, 'No, I'm staying here.' He stays in his thoughts, in his own key. Then she comes to him."
The work contains six movements, and except for a dramatic grand pause at the end of the first movement "The Hero", it is performed without breaks. Strauss himself has provided the titles for the movements.
Sources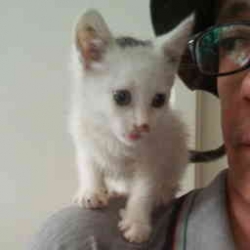 Latest posts by M. Özgür Nevres
(see all)