Selections from a Juan Diego Flórez concert at the Walt Disney Concert Hall in Los Angeles. Year: 2010. Los Angeles Philharmonic Orchestra conducted by Gustavo Dudamel.
Song List
Rossini – "Principe più non se" from La Cenerentola (1)
Rossini – "La speranza più soave" from Semiramide (2)
Granda – La Flor de la Canela
Lara – Granada
Grever – Júrame (3)
Gutiérrez – Alma Llanera (4)
Donizetti – Ah! Mes Amis from La Fille du Regiment
Verdi – La donna è mobile from Rigoletto
Notes
La Cenerentola, ossia La bontà in trionfo (Cinderella, or Goodness Triumphant) is an operatic dramma giocoso in two acts by Gioachino Rossini. The libretto was written by Jacopo Ferretti, based on the fairy tale Cendrillon by Charles Perrault. The opera was first performed in Rome's Teatro Valle on 25 January 1817. Rossini composed La Cenerentola when he was 25 years old, following the success of The Barber of Seville the year before.
Semiramide is an opera in two acts by Gioachino Rossini. The libretto by Gaetano Rossi is based on Voltaire's tragedy Semiramis, which in turn was based on the legend of Semiramis of Babylon. The opera was first performed at La Fenice in Venice on 3 February 1823. Semiramide was Rossini's final Italian opera.
María Grever (14 September 1885 – 15 December 1951) was the first female Mexican musician to become a successful composer.
Alma Llanera ("Soul Of The Plains") is a Joropo (a musical style resembling the waltz, and an accompanying dance, having African and European influences originated in Venezuela) created by Venezuelan musicians Pedro Elías Gutiérrez (composer) and Rafael Bolívar Coronado (lyricist). The first part of Alma Llanera is inspired on the waltz Marisela by composer Sebastian Díaz Peña from Venezuela, while the second part of Alma Llanera is inspired on the waltz Mita by the Curaçaon composer Jan Gerard Palm (1831-1906). This traditional Venezuelan song was originally part of a zarzuela whose premiere was on September 19, 1914, at the Teatro Municipal in Caracas. The title refers to the Llaneros, the herders of Venezuela and Colombia whose culture is part of these countries' popular imagery. The llanero culture is at the root of the joropo, firstly as a dance and then as a musical genre. Alma Llanera is considered as Venezuela's unofficial second national anthem. It is a tradition in Venezuela to end any social reunion or party with the intonation of Alma Llanera. The OSV (Venezuela Symphony Orchestra) made an arrangement of this piece of music to commemorate the 75 years of this widely popular song.
Sources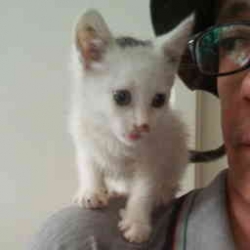 Latest posts by M. Özgür Nevres
(see all)