Accompanied by the hr-Sinfonieorchester (Frankfurt Radio Symphony Orchestra), American classical violinist Hilary Hahn performs Pablo de Sarasate's Carmen Fantasy, Op. 25, a violin fantasy on themes from Georges Bizet's 1875 opera Carmen. Conductor: Andrés Orozco-Estrada. Recorded at the Alte Oper Frankfurt on June 17, 2021. Yet another brilliant performance by Hilary Hahn.
The Carmen Fantasy
The Carmen Fantasy is one of the most well-known works of the Spanish composer Pablo de Sarasate (10 March 1844 – 20 September 1908) and is often performed in violin competitions. Because of its delicate techniques and sanguineous passion inspired by the opera, it is considered to be one of the most challenging and technically demanding pieces for the violin.
The piece was first published in 1882 and dedicated to the Austrian violinist, conductor, and composer Josef Hellmesberger Sr. (3 November 1828 – 24 October 1893).
Carmen Fantasy Structure
The piece contains an adaptation of the Aragonaise, Habanera, an interlude, Seguidilla, and the Gypsy Dance.
Movements with starting times in the video:
0:05 Introduction. Allegro moderato. After a short introduction by the orchestra, the violin plays material from the Aragonaise (see notes 1), the entr'acte to act 4. Techniques include glissando, flageolet and pizzicato.
3:25 I. Moderato. This movement uses material, extensively ornamented, from the very famous aria Habanera from act 1 ("L'amour est un oiseau rebelle", "Love is a rebellious bird").
7:03 II. Lento assai. Carmen's mocking treatment of Zuniga in act 1 ("Tra la la… Coupe-moi, brûle-moi") is the theme for this movement; it ends in a flageolet.
9:42 III. Allegro moderato. The Seguidilla (see notes 2) from act 1 ("Près des remparts de Séville") is here with ornaments including pizzicato, trill, glissando.
11:54 IV. Moderato. This movement is based on the scene at the beginning of act 2 where Carmen and her friends Frasquita and Mercédès are entertaining Zuniga and other officers ("Les tringles des sistres tintaient"). The most technically difficult movement of the five, it employs rapid, moving thirds; fast arpeggios which span the range of the instrument; and a final virtuoso tempo acceleration.
Notes
In a musical context, an Aragonaise (literally a person or thing from Aragon, Spain) is a "dance of Aragon". This is a driving triple meter dance that is traditionally accompanied by guitars, castanets, and hand clapping. There are two famous musical compositions named "Aragonaise", one by Jules Massenet from his opera Le Cid, the other from the entr'acte to act 4 of the opera Carmen by Georges Bizet.
The seguidilla (plural in both English and Spanish seguidillas; diminutive of seguida, which means "sequence" and is the name of a dance) is an old Castilian folksong and dance form in quick triple time for two people with many regional variations. An original song entitled Seguidilla occurs in Act I of the opera Carmen by Georges Bizet, where it is sung by the gypsy heroine in a (successful) attempt to seduce her captor, the soldier Don José, into setting her free and meeting her later at the inn of her friend Lillas Pastia.
Sources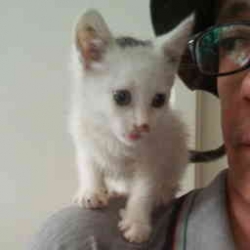 Latest posts by M. Özgür Nevres
(see all)