American violinist Joshua Bell and the German pianist Tobias Koch perform Maurice Ravel's Tzigane, a rhapsodic composition for violin and piano (with optional luthéal attachment) by the French composer.

https://www.youtube.com/watch?v=mC95lECHK-4
The piece was commissioned by and dedicated to Hungarian violinist Jelly d'Arányi (30 May 1893 – 30 March 1966), great-niece of the influential violin virtuoso and conductor Joseph Joachim (28 June 1831 – 15 August 1907). The first performance took place in London on April 26, 1924 with the dedicatee on violin and with the French pianist and composer Henri Gil-Marchex (1894-1970) at the piano (with luthéal (1)). Ravel soon orchestrated the piano part.
The name of the piece is derived from the generic European term for "gypsy" (in French: gitan, tsigane or tzigane rather than the Hungarian cigány) although it does not use any authentic Gypsy melodies. Note that in Ravel's days in Paris gypsy/gitan/tsigane/tzigane did not so much refer to the Roma (Gypsy) people in any strict sense: the "gypsy" style of the work was rather a kind of popular musical exoticism, comparable to the Spanish exoticism in Wagner's day (compare Emmanuel Chabrier's España), or the Janissary exoticism in Mozart's day (Rondo alla Turca).
The composition is in one movement, with an approximate duration of ten minutes. Though the composer is sometimes regarded as following an Impressionist idiom, Tzigane clearly demonstrates Ravel's ability to imitate the (late) Romantic style of violin showmanship promoted by such composer-virtuosi as Paganini and Sarasate.
Notes
The luthéal is a kind of hybrid piano which extended the "register" possibilities of a piano by producing cimbalon-like sounds in some registers, exploiting harmonics of the strings when pulling other register-stops, and also some registers making other objects, which were lowered just above the strings, resound. The instrument became obsolete partly because most of its mechanics were too sensitive, needing constant adjustment. The only pieces in the general repertoire to feature the luthéal are L'enfant et les sortilèges (1920–25) and Tzigane (1924) by Maurice Ravel.

A Luthéal. Photo: bestservice.de
Sources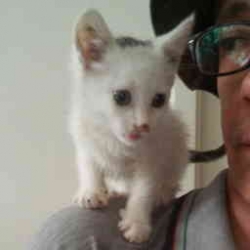 Latest posts by M. Özgür Nevres
(see all)