Conducted by Jean Tubéry, Vox Luminis and Teatro La Fenice Orchestra perform King Arthur, or The British Worthy (Z. 628), a semi-opera in five acts with music by Henry Purcell and a libretto by John Dryden. Recorded on August 31, 2015, at the Utrecht Early Music Festival (Festival Oude Muziek Utrecht) 2015 in TivoliVredenburg. A fantastic performance, enjoy.
Sopranos: Sophie Junker, Zsuzsi Tóth, Caroline Weynants, Kristen Witmer
Altos: Helen Cassano, Daniel Elgersma, Jan Kullmann
Tenors: Olivier Berten, Robert Buckland, Philippe Froeliger
Basses: Tomás Král, Lionel Meunier, Sebastian Myrus
Jasmine Eudeline – Violin
Sue-Ying Koang – Violin
Birgit Goris – Alto
Sophie Rebreyend – Oboe
Laura Duthuillé – Oboe
Anaïs Ramage – bassoon
Emmanuel Mure – Trumpet
Serge Tizac – Trumpet
Keiko Gomi – Cello
Wim Maeseele – Theorbo and Guitar
David Van Bouwel – Organ and Harpsichord
Conductor: Jean Tubéry
King Arthur, or The British Worthy (Z. 628), is a semi-opera in five acts with music by Henry Purcell and a libretto by John Dryden. It was first performed at the Queen's Theatre, Dorset Garden, London, in late May or early June 1691.
The plot is based on the battles between King Arthur's Britons and the Saxons, rather than the legends of Camelot (although Merlin does make an appearance). It is a Restoration spectacular, including such supernatural characters as Cupid and Venus plus references to the Germanic gods of the Saxons, Woden, Thor, and Freya. The tale centers on Arthur's endeavors to recover his fiancée, the blind Cornish Princess Emmeline, who has been abducted by his arch-enemy, the Saxon King Oswald of Kent.
King Arthur is a "dramatic opera" or semi-opera: the principal characters do not sing, except if they are supernatural, pastoral or, in the case of Comus and the popular Your hay it is mow'd, drunk. Secondary characters sing to them, usually as diegetic entertainment, but in Act 4 and parts of Act 2, as supernatural beckonings. The singing in Act 1 is religious observance by the Saxons, ending with their heroic afterlife in Valhalla. The protagonists are actors, as a great deal of King Arthur consists of spoken text. This was normal practice in 17th-century English opera. King Arthur contains some of Purcell's most lyrical music, using adventurous harmonies for the day.
Vox Luminis
Founded in 2004 in Namur, Belgium, Vox Luminis is an ensemble specializing in the performance of 16th-18th-century vocal music.
The ensemble has been praised for its seamless blend of high-quality individual voices, exquisite tuning, and clarity of sound. Critics have also commented on the ensemble's enthusiasm in sharing its passion for early music with an audience. The majority of the group met at one of the most significant centers for early music in Europe: the Royal Conservatory in The Hague.
Teatro La Fenice Orchestra
The history of the orchestra of the Teatro La Fenice is associated with that of the theatre, which held such an important place in opera in the nineteenth century, with premières including Semiramide, I Capuleti e i Montecchi, Rigoletto and La traviata. The second half of the century brought an internationalization of repertory, broadened also by symphony concerts and collaboration with leading soloists.
In the course of the nineteenth and twentieth centuries the orchestra was directed by leading conductors and composers, including Lorenzo Perosi, Giuseppe Martucci, Antonio Guarnieri, Richard Strauss, Pietro Mascagni, Giorgio Ghedini, Ildebrando Pizzetti, Goffredo Petrassi, Alfredo Casella, Gian Francesco Malipiero, Willy Ferrero, Leopold Stokowski, Fritz Reiner, Vittorio Gui, Tullio Serafin, Giuseppe Del Campo, Nino Sanzogno, Ermanno Wolf-Ferrari, Carlo Zecchi, John Barbirolli, Herbert Albert, Bruno Walter, Franco Ferrara, Guido Cantelli, Thomas Schippers and Dimitri Mitropoulos.
In 1938 the Teatro La Fenice became an autonomous entity and the orchestra was developed further with active participation in the Festival of Contemporary Music of the Biennale. In the 1940s and 1950s under the guidance of Toscanini, Scherchen, Bernstein, and Celibidache (with a complete cycle of Beethoven symphonies), Konwitschny (with Wagner's Ring cycle), and Stravinsky, the orchestra presented a series of historic concerts. In the following years, the most distinguished conductors worked with the orchestra, among them Bruno Maderna, Herbert von Karajan, Karl Böhm, Claudio Abbado, Riccardo Muti, Georges Prêtre, Eliahu Inbal, Seiji Ozawa, and Lorin Maazel.
Contemporary operas in the 1950s included Benjamin Britten's The Turn of the Screw and Stravinsky's The Rake's Progress, and in more recent years the first Italian production of Aus Deutschland and the world première of Mauricio Kagel's Entführung im Konzertsaal, and of Adriano Guarneri's Medea. In concerts, the orchestra has undertaken cycles, including those dedicated to Berg and to Mahler, under the direction of conductors such as Sinopoli, Kakhidze, Masur, Barshai, Tate, Ahronovitch, Kitaenko, Inbal, and Temirkanov.
The orchestra tours regularly in Italy and abroad. Principal conductors have included Eliahu Inbal, Vjekoslav Sutej, and Isaac Karabtchevsky, and among guest conductors Jeffrey Tate. From 2002 to 2004 the musical director was Marcello Viotti.
Sources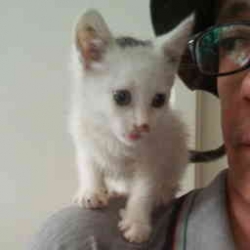 Latest posts by M. Özgür Nevres
(see all)