St Petersburg based Mariinsky Theatre Orchestra plays Sergei Prokofiev's Symphony No. 4, Op. 47/112. Recorded on 24 April 2012 at the Great Hall of the Moscow Conservatory during the Easter Festival. Conductor: Valery Gergiev.

The Easter Festival is an internationally renowned event among classical music lovers, traditionally opened in Moscow on Easter Sunday. Each year the Mariinsky Theatre Orchestra and its musical director Valery Gergiev travel across Russia. In 2012, orchestra conducted by Valery Gergiev performed the complete cycle of Sergei Prokofiev's symphonies and piano concerti.
Symphony No. 4, Op. 47/112 is actually two works by Sergei Prokofiev. The two works are stylistically different, because their respective compositional contexts were different. They are formally different as well, and the instrumentation and scope of the revision is much larger. The first, Op. 47, was written in 1929 and premiered in 1930. The second, Op. 112, is a large-scale revision from 1947. Both of the works share significant musical material with Prokofiev's ballet L'enfant Prodigue or The Prodigal Son.
Movements (with the starting times in the video):
0:55 I. Andante – Allegro eroico
13:17 II. Andante tranquillo
23:27 III. Moderato, quasi allegretto
29:24 IV. Allegro risoluto
Sources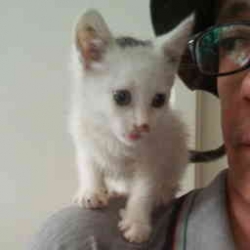 Latest posts by M. Özgür Nevres
(see all)