Conducted by Valery Gergiev, St Petersburg based Mariinsky Theatre Orchestra performs Sergei Prokofiev's Symphony No. 1 in D major (Op. 25), widely known as the Classical Symphony. Recorded on 15 April 2012 at the Great Hall of the Moscow Conservatory, published by the EuroArts channel. It is one of the most popular and most frequently played works of the Russian composer.

https://www.youtube.com/watch?v=vGwW9ecNWEs
Prokofiev began work in 1916 and finished it on September 10, 1917. The premiere was in St Petersburg in 1918, and conducted by Prokofiev himself.
While writing the symphony, Prokofiev had a very clear plan: "I thought that if Haydn were alive today he would compose just as he did before, but at the same time would include something new in his manner of composition. I wanted to compose such a symphony: a symphony in the classical style" – hence, the popular name of the symphony is "Classical".
The work is scored for a classical period orchestra consisting of 2 flutes, 2 oboes, 2 clarinets, 2 bassoons, 2 horns, 2 trumpets, timpani and strings. The symphony is in a familiar four-movement form, the two fast outer movements (Allegro and Vivace, respectively) bracketing a slow movement (Larghetto) and one inspired by a stylized dance (Gavotto).
Allegro
Larghetto
Gavotta: Non troppo allegro
Finale: Molto vivace
The Easter Festival is an internationally renowned event among classical music lovers, traditionally opened in Moscow on Easter Sunday. Each year the Mariinsky Theatre Orchestra and its musical director Valery Gergiev travel across Russia.
In 2012 we were given an exceptional musical gift: the Mariinsky Theatre Symphony Orchestra under the baton of Valery Gergiev performed the complete cycle of Sergei Prokofiev's symphonies and piano concerti – a composer with whom Maestro Gergiev and the orchestra seem particularly in tune.
Sources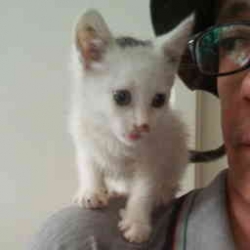 Latest posts by M. Özgür Nevres
(see all)