Accompanied by the Konzerthausorchester Berlin, the French countertenor Philippe Jaroussky sings Ombra mai fu, the opening aria from the 1738 opera Serse by George Frideric Handel. Conductor: Vasily Petrenko.
The title translates from the Italian as "Never was a shade". It is sung by the main character, Xerxes I of Persia, admiring the shade of a plane tree.
Ombra mai fu lyrics
Italian
Frondi tenere e belle
del mio platano amato
per voi risplenda il fato.
Tuoni, lampi, e procelle
non v'oltraggino mai la cara pace,
né giunga a profanarvi austro rapace.
Ombra mai fu
di vegetabile,
cara ed amabile,
soave più.
English translation
Tender and beautiful fronds
of my beloved plane tree,
let Fate smile upon you.
May thunder, lightning, and storms
never disturb your dear peace,
nor may you by blowing winds be profaned.
Never was a shade
of any plant
dearer and more lovely,
or sweeter.
Konzerthausorchester Berlin
The Konzerthausorchester Berlin is a symphony orchestra based in Berlin, Germany. The orchestra is resident at the Konzerthaus Berlin, designed by the architect Karl Friedrich Schinkel. The building was destroyed during World War II and was rebuilt from 1979 to 1984.
The orchestra was founded in 1952 as the Berliner Sinfonie-Orchester (Berlin Symphony Orchestra) in what was then East Berlin, as a rival ensemble to the Berlin Philharmonic Orchestra based in West Berlin. The first chief conductor was Hermann Hildebrandt.
After German reunification in 1989, the orchestra was threatened with dissolution, but subscriber action maintained the ensemble. The orchestra acquired its current name in 2006. (This orchestra is separate from the West-Berlin based Berliner Symphoniker, founded in 1967.)
In 1974 the Berlin Sinfonietta was founded to serve as the chamber orchestra of the "Berlin Symphony Orchestra" today the "Konzerthausorchester Berlin".
Kurt Sanderling was the longest-serving chief conductor of the orchestra, from 1960 to 1977.
Sources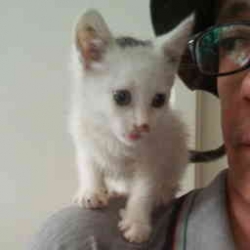 Latest posts by M. Özgür Nevres
(see all)