Accompanied by the French musical ensemble Les Talens Lyriques, Spanish soprano Sabina Puértolas and American mezzo-soprano Vivica Genaux perform Giovanni Battista Pergolesi's Stabat Mater. It is composed in 1736, in the final weeks of Pergolesi's short life (4 January 1710 – 16 March 1736), and scored for soprano and alto soloists, violin I and II, viola and basso continuo (cello and organ). Conductor: Christophe Rousset.
Stabat Mater is one of Pergolesi's most celebrated sacred works, achieving great popularity after the composer's death. Many pieces which were said to have been composed by Pergolesi have been misattributed; the Stabat Mater is definitely by Pergolesi, as a manuscript in his handwriting has been preserved. The work was composed for a Neapolitan confraternity, the Confraternità dei Cavalieri di San Luigi di Palazzo, which had also commissioned a Stabat Mater from Alessandro Scarlatti. Pergolesi composed it during his final illness from tuberculosis in a Franciscan monastery in Pozzuoli, along with a Salve Regina setting.
Structure
The work is divided into twelve movements, each named after the incipit of the text. Much of the music is based on Pergolesi's earlier setting of the Dies Irae sequence.
Duetto: "Stabat Mater Dolorosa" Grave, F minor, common time
Soprano aria: "Cujus animam gementem" Andante amoroso, C minor, 3/8
Duetto: "O quam tristis et afflicta" Larghetto, G minor, common time
"Quae moerebat et dolebat" Allegro, E-flat major, 2/4
Duetto: "Quis est homo" Largo, C minor, common time & 13:29 – Duetto: "Pro peccatis suae gentis…" Allegro, C minor
Soprano aria: "Vidit suum dulcem natum" Tempo giusto, F minor, common time
Alto aria: "Eja mater fons amoris" Andantino, C minor, 3/8
Duetto: "Fac ut ardeat cor meum" Allegro, G minor, cut common time
Duetto: "Sancta mater, istud agas" Tempo giusto, E-flat major, common time
Alto aria: "Fac ut portem Christi mortem" Largo, G minor, common time
Duetto: "Inflammatus et accensus" Allegro ma non troppo, B-flat major, common time
Duetto: "Quando corpus morietur" Largo assai, F minor, common time & Duetto: "Amen…" Presto assai, F minor, common time
Sabina Puértolas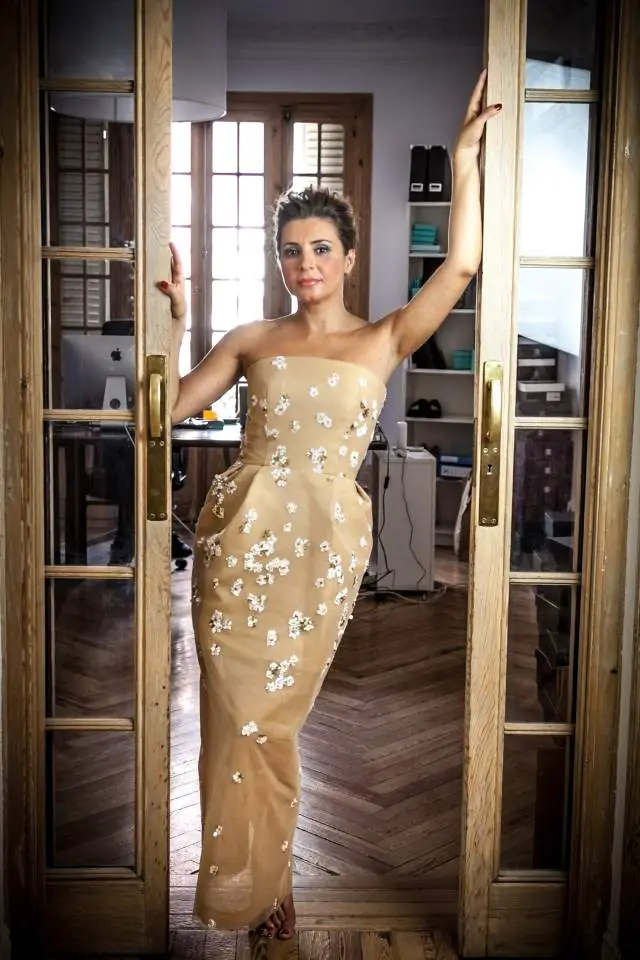 Spanish soprano Sabina Puértolas studied at the Pamplona Conservatoire, the Accademia Chigiana in Siena and the Accademia Verdiana in Busseto. She is the winner of the international singing competitions Riccardo Zandonai in Rovereto, Julián Gayarre in Pamplona, Francisca Quart in Palma de Mallorca and Manuel Ausensi in Barcelona.
Concerts have included Pergolesi Stabat Mater and Haydn Die Schöpfung, both with Christophe Rousset; Gounod Messe Solennelle de Saint-Cécile with the RTVE Symphony Orchestra and Jesús López Cobos; Bach Magnificat with the Asturias Symphony Orchestra and Dalinda in Handel Ariodante with Alan Curtis and Il Complesso Barocco on a European tour including Vienna, Paris, Amsterdam and London and recorded for Virgin Classics.
Recent highlights include Morgana Alcina for La Monnaie, Brussels and Dutch National Opera with Christophe Rousset; Despina and Lisa La Sonnambula at the Liceu Barcelona; Lisette La Rondine for the Royal Opera, Covent Garden; Drusilla at Teatro Real Madrid, the Liceu, Théâtre du Capitole Toulouse and Theater an der Wien, where she has also sung Satirone and Minerva/Amore Il ritorno d'Ulisse in Patria; Oscar Un ballo in maschera at La Scala, Milan with Riccardo Muti; Vivaldi Farnace and Satirone in Cavalli La Calisto for Théâtre des Champs-Elysées and Torroba Luisa Fernanda with Washington National Opera and Plácido Domingo.
Vivica Genaux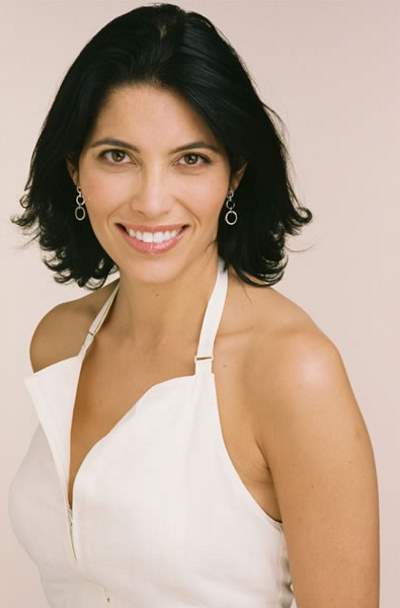 Vivica Genaux (born July 10, 1969) is an American light mezzo-soprano. She was born in Fairbanks, Alaska. Her father was a biochemistry professor at the University of Alaska Fairbanks and her mother, was a language teacher. She has sung in major operas such as The Barber of Seville at the Metropolitan Opera, L'italiana in Algeri at Opéra National de Paris, and La Cenerentola with Dallas Opera and the Bayerische Staatsoper.
Vivica Genaux was born on July 10, 1969 in Fairbanks. She began her vocal studies as a young girl with late American dramatic soprano Dorothy Dow. Ms. Genaux then studied with the late Nicola Rossi-Lemeni and Virginia Zeani at Indiana University Bloomington and currently studies with Claudia Pinza (daughter of bass Ezio Pinza). She began her professional career specializing in charming portrayals of Rossini comic heroines (Rosina in Il barbiere di Siviglia, Isabella in L'italiana in Algeri, Angelina in La Cenerentola).
She has performed these roles more than two hundred times with many of the major U.S. opera companies (including the Metropolitan Opera, San Francisco, Dallas, Seattle, San Diego, Pittsburgh, and Minnesota Operas), as well as in Paris, Vienna, Berlin, Amsterdam, Dresden, Munich, Montreal, Tel Aviv, Verona, Santiago, and Perth.
Her role as the hero in Handel's Arminio was her first baroque role, and she continues to expand her repertoire, which currently includes 28 roles, 20 of which are pants roles (a woman—often a mezzo-soprano—playing a male character).
Prior career highlights have included:
Brussels (La Monnaie) and Paris (Champs-Elysées) for Hasse's Marc'Antonio e Cleopatra, led by a long-time mentor, conductor René Jacobs; the recently rediscovered Alessandro Scarlatti oratorio La Santissima Trinità in Paris, Palermo and Lyon, which marked her first collaboration with Fabio Biondi and his Europa Galante
Gluck's Orfeo ed Euridice at the Los Angeles Opera; a Weill Hall recital at New York's Carnegie Hall
Rosina's at the Deutsche Staatsoper Berlin, Wiener Staatsoper and the Metropolitan Opera
The Opéra National de Paris (Barbiere and Alcina)
A concert at the Deutsche Staatsoper Berlin with René Jacobs and the Akademie für Alte Musik performing music from their "Arias for Farinelli" CD
Mendelssohn's A Midsummer Night's Dream in Paris and Hong Kong with Kurt Masur and the Orchestre National de France; Rinaldo in Montpellier and Innsbruck
Minnesota Opera for Lucrezia Borgia, I Capuleti ed i Montecchi and Semiramide; Urbain in Les Huguenots for the opening of the new opera house in Bilbao
Hassem in Donizetti's Alahor in Granata in Seville; Selimo in Hasse's Solimano at the Deutsche Staatsoper Berlin; Juno/Ino in Handel's Semele at New York City Opera; and seven appearances at the Caramoor Festival.
Les Talens Lyriques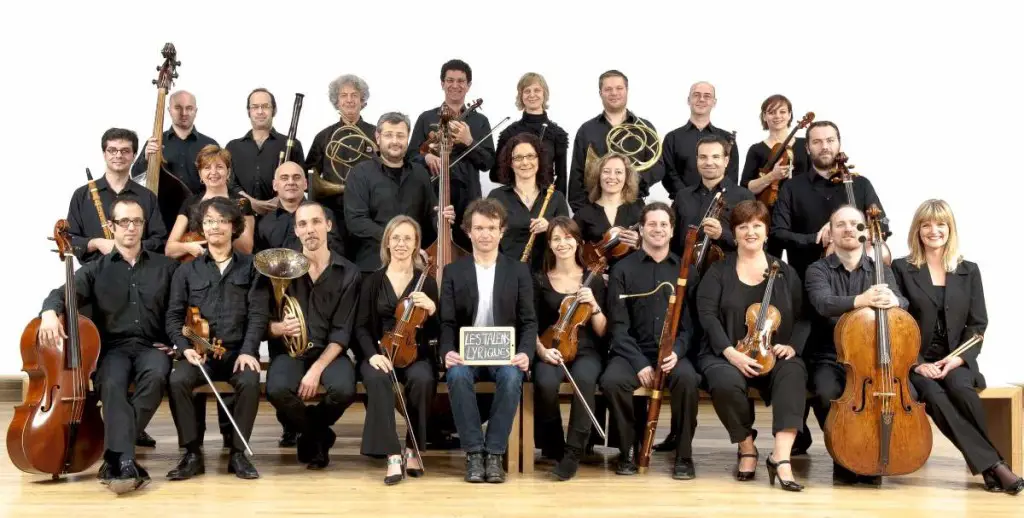 The French musical ensemble Les Talens Lyriques was created ,n 1991 by the harpsichordist and orchestral conductor Christophe Rousset. This instrumental and vocal formation derives its name from the subtitle of one of Jean-Philippe Rameau's operas : Les fêtes d'Hébé, ou Les talens lyriques (The Festivities of Hebe, or The Lyric Talents); an opéra-ballet in a prologue and three entrées (acts).
Christophe Rousset, the founder of the Les Talens Lyriques and an internationally renowned harpsichordist, is a musician and an orchestral conductor inspired by a passion for opera and the rediscovery of the European musical heritage.
After harpsichord studies at La Schola Cantorum in Paris with Huguette Dreyfus, followed by the Conservatoire Royal in The Hague with Bob van Asperen (winning, at the age of 22, the prestigious First Prize in the 7th Bruges Harpsichord Competition), and followed in turn by the creation of his own ensemble, Les Talens Lyriques, in 1991, Christophe Rousset has a perfect grasp of the richness and diversity of the Baroque, Classical and Preromantic repertoires.
Sources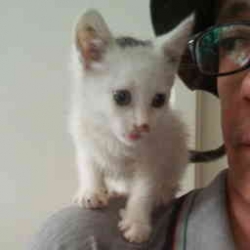 Latest posts by M. Özgür Nevres
(see all)