World-renowned Spanish classical and flamenco guitarist Pepe Romero plays Asturias (Leyenda), a musical work written by the Spanish composer Isaac Albéniz; and Fantasia, by Celedonio Romero (2 March 1913 – 8 May 1996, the father of Pepe Romero), the guitarist, composer and poet, perhaps best known as the founder of The Romeros guitar quartet. A really good performance, enjoy!

Pepe Romero
Pepe Romero (born March 8, 1944 in Málaga, Spain) is a world-renowned classical and flamenco guitarist. He is particularly famous for his outstanding technique and colorful musical interpretations on the instrument. Since his first recording (at the age of 15) he has recorded over 50 solo albums and 30 albums as part of the famed guitar quartet The Romeros. He has played for Presidents Carter and Nixon, the Queen of the Netherlands, the Prince of Wales and Pope John Paul II. He has numerous international recording awards to his credit and has received an Honorary Doctorate in Music from University of Victoria.
His contributions to the field of classical guitar have inspired a number of distinguished composers to write works specifically for him, including Joaquín Rodrigo, Federico Moreno Torroba, Rev. Francisco de Madina, Lorenzo Palomo, Michael Zearott, Enrique Diemecke, and Celedonio Romero.
Pepe Romero is the second son of Celedonio Romero, who was his only guitar teacher. His first professional appearance was in a shared concert with his father when Pepe was only seven years old. In 1957 Celedonio Romero left Franco's Spain for the United States with his family.
Celedonio Romero
Celedonio Romero (2 March 1913 – 8 May 1996) was a guitarist, composer and poet, perhaps best known as the founder of The Romeros guitar quartet. He was born in Cienfuegos, Cuba, while his parents were on a business trip to the island. He began playing the guitar at the age of 5, and eventually studied music theory, harmony, composition, and counterpoint at the Conservatory of Málaga and at the Madrid Royal Conservatory, where he was taught by Joaquín Turina. Romero never studied with a guitar teacher. Although he made his concert debut at the age of 22 and was well known in Spain, the Franco government refused to permit him to give concerts abroad, keeping him unknown from the rest of the world. His wife, Angelita, was a singer and stage actress who had studied at Málaga's Royal Academy of Fine Arts.
After secretly obtaining an American visa, the family secured permission to visit an ailing relative in Portugal in 1957. However, rather than returning to Spain, the family settled in Southern California, and Celedonio and his three sons Celin, Pepe, and Angel started a guitar quartet, The Romeros, and also began to take on guitar students. Celedonio Romero was Christopher Parkening's first teacher; and then Pepe also taught Parkening. Angelita Romero can be heard playing castanets on some of the quartet's recordings.
Celedonio made a large number of recordings, both solo and with the Romeros, which appeared on the Delos and Philips labels. He also wrote over 100 compositions for guitar, including a dozen concertos.
Romero died of lung cancer at the age of 83 in San Diego, California. He was inducted into the Orden de Isabel la Católica by King Juan Carlos I. He was also made a "Caballero del Santo Sepulcro" ("Knight of the Holy Sepulchre") by Pope John Paul II.
The Romeros
Los Romeros, The Romero Guitar Quartet, is a guitar quartet, sometimes known as "The Royal Family of the Guitar" — their personnel consists entirely of members of the Romero family.
The quartet was founded in 1960 by Celedonio Romero, who grew up in Franco's Spain. All three of his sons, Angel, Celin and Pepe, had made their performing debuts by the time they were seven. In 1957, the Romeros moved to the United States, where they continue to reside. In 1990 Angel left the quartet, and was replaced by Celin's son Celino. Celedonio Romero died in 1996, and was replaced by Angel's son Lito.
The Romero Guitar Quartet
1960–90: Celedonio Romero, Celin Romero, Pepe Romero, Angel Romero
1990–96: Celedonio Romero, Celin Romero, Pepe Romero, Celino Romero
since 1996: Celin Romero, Pepe Romero, Celino Romero, Lito Romero
Sources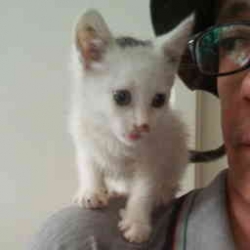 Latest posts by M. Özgür Nevres
(see all)