Luciano Pavarotti, Mario Lanza and Franco Corelli versions of O Paradis! (O Paradise!): the most famous aria of the 1865 grand opera L'Africaine (The African Woman), the last work of the German opera composer Giacomo Meyerbeer (born Jacob Liebmann Beer; 5 September 1791 – 2 May 1864). The French libretto was written by Eugène Scribe. The opera is about fictitious events in the life of the real historical person Vasco da Gama (c. 1460s – 23 December 1524) the Portuguese explorer. He was the first European to reach India by sea.

Luciano Pavarotti version: On July 30, 1991, Luciano Pavarotti has given a free concert in London's Hyde Park to celebrate his 30 years in opera. A crowd more than 100,000 stood in the rain to watch and listen Luciano.
Mario Lanza version: from the 1956 movie Serenade, Lanza's fifth film, and his first on-screen appearance in four years. Directed by Anthony Mann and based on the 1937 novel of the same name by James M. Cain, the film also stars Joan Fontaine, Sara Montiel (billed as Sarita Montiel), and Vincent Price.
Franco Corelli version:
Text
O Paradis
Mi batte il cor!
spettacol divin
sognata terra ecco ti premo al fin
o paradiso
dal onda uscito
fiorente suol
splendido suol
in voi rapito io son
tu m'appartieni
o nuovo mondo
alla mia patria ti posso
ti posso ofrir
nostro e questo terreno fecondo
que l'europa puo tutta arricchir
spettacolo divin
in te rapito
io son
O nuovo mondo
tu m'appartieni (rep)
a me, tu m'appartieni a me
o nuovo mondo tu m'appartieni
tu m'appartieni a me ame, ame, a me.
A Paradise
My heart throbs…wondrous scene !
At last I embrace you, land that I've dreamed of !
A paradise, emerging from the sea,
Flowering earth, brilliant sun,
I'm entranced by you !
You belong to me !
Oh new world,
I can offer you to my homeland !
This fertile earth is ours,
Which can enrich all Europe !
Wondrous scene !
You fascinate me !
Oh new world,
You belong to me !
To me!
Sources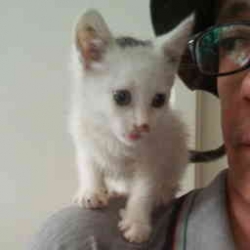 Latest posts by M. Özgür Nevres
(see all)