French classical and opera singer (contralto) and conductor Nathalie Stutzmann records "Erbarme Dich" from Johann Sebastian Bach's Matthäus-Passion (St. Matthew Passion, BWV 244 at Metz Arsenal. Orfeo 55, the chamber orchestra founded by Stutzmann herself accompanies her during the recording. This piece features in their album "Une Cantate Imaginaire" released in 2012. Video by OFF TV.
St. Matthew Passion
The St. Matthew Passion (German: Matthäus-Passion), BWV 244 is a Passion, a sacred oratorio written by Johann Sebastian Bach in 1727 for solo voices, double choir and double orchestra, with libretto by Picander (Christian Friedrich Henrici). It sets chapters 26 and 27 of the Gospel of Matthew (in the German translation of Martin Luther) to music, with interspersed chorales and arias. It is widely regarded as one of the masterpieces of classical sacred music. The original Latin title Passio Domini nostri J.C. secundum Evangelistam Matthæum translates to "The Passion of our Lord J[esus] C[hrist] according to the Evangelist Matthew".
German Text "Erbarme dich"
Erbarme dich, mein Gott,
um meiner Zähren willen!
Schaue hier, Herz und Auge
weint vor dir bitterlich.
Erbarme dich, mein Gott.
English translation "Have mercy"
Have mercy, my God,
for the sake of my tears!
See here, before you
heart and eyes weep bitterly.
Have mercy, my God.
Sources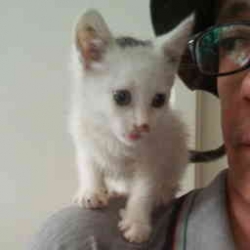 Latest posts by M. Özgür Nevres
(see all)