The trailer of very beautiful music film by the Italian early music ensemble Il Giardino Armonico: "Music of the Italian Baroque". Pieces from the Baroque Era Italian composers Castello, Spadi, Marini, Merula and Vivaldi.

https://www.youtube.com/watch?v=Yd8XP91Hg7U
The film was shot on different locations in Sicily and released as a DVD in 2013. You can buy it on amazon.com. With buying the DVD, you will have these special features:
Score as subtitle for all Vivaldi compositions
English introductions by the musicians
Programme
Dario Castello: Sonata quarta e decima à 3 from Sonate Concertate, Op. 2
Giovanni Battista Spadi: Diminuzioni su Anchor che co'l partire di Cipriano de Rore
Biagio Marini: Sonata Sopra la Monica à 3
Tarquinio Merula: Ciaccona, Op. 12 No. 20
Notes
1. Vivaldi, Lute concerto in D major, RV 93
Vivaldi wrote the piece in the 1730s, a period in which he wrote two of his other works featuring the lute, the trios for violin and lute in G minor and C major.
There are three movements:
Allegro: The first movement is in a fast tempo and begins with a ritornello played by the entire orchestra and then repeated by the solo lute. According to AllMusic critic Brian Robins, the ritornello "contrasts a tuneful opening theme with a more lyrical motif in the minor mode." During the movement, the solo lute plays melodies in contrast to the ritornello. The movement consists of several sections, almost all of which incorporate a portion of the ritornello melody.
Largo: The second movement also consists of several sections. Robins describes this movement as a "reflective meditation by the soloist" against accompaniment by the violins and pizzicato bass. Robins praises the movement's "exquisitely simple shift from triple to duple meter."
Allegro: The final movement is another fast movement in a 6/8 time signature which Robins describes as having "a bit of tarantella-like feel." The soloist also has the option of playing the half notes in the movement using a more vigorous 12/8 time signature.
2. Vivaldi "Il Gardellino" RV 90
There are three movements:
[Allegro]
Largo
Allegro
3. Vivaldi "La Notte" RV 104
The piece is composed in the 1710s with chamber accompaniment. Movements:
Largo
Presto (Fantasmi)
Largo
Presto
Largo (Il sonno)
Allegro
Sources
Lute concerto in D major (Vivaldi) on wikipedia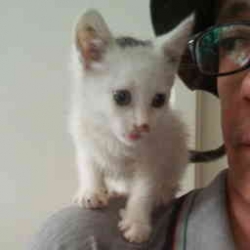 Latest posts by M. Özgür Nevres
(see all)