Kammerorchester Basel (Basel Chamber Orchestra) plays Wolfgang Amadeus Mozart's Sinfonia Concertante for Violin, Viola and Orchestra in E-flat major, K. 364 (320d). Violin: Vilde Frang, Viola: Nils Mönkemeyer. On May 18, 2014 at Grote Zaal Concertgebouw Amsterdam.

https://www.youtube.com/watch?v=v0xypy7JCF4
At the time of its composition in 1779, Mozart was on a tour of Europe that included Mannheim and Paris. Mozart had been experimenting with the sinfonia concertante genre and this work can be considered his most successful realization in this cross-over genre between symphony and concerto.
Movements:
I. Allegro maestoso, common time
II. Andante, 3/4, in C minor
III. Presto, 2/4
This Sinfonia Concertante has influenced many arrangers to use these themes. In 1808 an uncredited arrangement of the piece for string sextet Grande Sestetto Concertante was published by Sigmund Anton Steiner. All six parts are divided equally among the six players; it is not presented as soloists with accompaniment.
The Sinfonia Concertante was mentioned in William Styron's 1979 novel Sophie's Choice; after a stranger molests Sophie on the subway, she hears the Sinfonia Concertante on the radio, which brings back memories of her childhood in Krakow and snaps her out of her depression.
Variations on the slow second movement were used for the soundtrack to the 1988 Peter Greenaway film Drowning by Numbers by composer Michael Nyman. The original piece is also heard after each of the drownings in the screenplay.
The American composer and bassist Edgar Meyer was so interested in this work that in 1995 he wrote a double concerto for double bass, cello and orchestra that, while very different in style, closely mirrors the structure of Mozart's Sinfonia concertante.
The andante movement of this piece was featured in the Turkish director Nuri Bilge Ceylan's 2002 film Uzak (it was released as Distant in North America, a literal translation of its title).
The first movement of the piece was briefly heard in the 1984 movie "Amadeus".
Sinfonia concertante is a mixture of the symphony and the concerto genres. It is a concerto in that soloists are on prominent display, and a symphony in that the soloists are nonetheless discernibly a part of the total ensemble and not preeminent. It emerged as a musical form during the Classical period of Western music.
In the Baroque period, the differences between a concerto and a sinfonia (also "symphony") were initially not all that clear. The word sinfonia would, for example, be used as the name for an overture to a stage work. Antonio Vivaldi wrote "concertos" which did not highlight individual soloists and which were stylistically more or less indistinguishable from his "sinfonias." The Baroque genre that comes closest to the Classical sinfonia concertante is the concerto grosso; among the most famous of these are those by Arcangelo Corelli.
By the Classical period (roughly 1750-1800), both the symphony and the concerto had acquired more definite meanings, and the concerto grosso had disappeared altogether. This led in the last decades of the 18th century to attempts to combine the two genres, such as those by composers of the Mannheim school. Johann Christian Bach (the so-called "London Bach" and youngest son of Johann Sebastian) was publishing symphonies concertantes in Paris from the early 1770s on. Mozart, acquainted with the Mannheim school from 1777 and probably aware of J.C. Bach's publications, put considerable effort into attempts to produce convincing sinfonie concertanti. His most successful are the following:
Sinfonia Concertante for Violin, Viola and Orchestra K. 364 (the only one Mozart is actually considered to have finished that exists in an authentic copy).
Sinfonia Concertante for Oboe, Clarinet, Horn, Bassoon and Orchestra K. 297b (known from an arrangement, possibly inauthentic).
Joseph Haydn also wrote a Sinfonia Concertante for Violin, Cello, Oboe and Bassoon during his visit to London, in a friendly challenge to his former student Ignaz Pleyel, who also stayed in London at the time, and whose works in the genre were highly popular. Haydn also wrote symphonies with long soloist parts, especially early in his career, such as the "Time of Day" symphonies 6-8. These are, however, rightfully considered symphonies rather than sinfonie concertanti.
Sources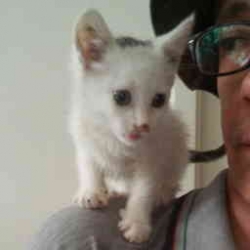 Latest posts by M. Özgür Nevres
(see all)