Accompanied by the Freiburger Mozart-Orchester (Freiburg Mozart Orchestra), Ukrainian-born classical pianist Valentina Lisitsa plays Wolfgang Amadeus Mozart's Piano Concerto No. 20 in D minor, K. 466. Conductor: Michael Erren. Filmed live May 20, 2012, Freiburg in Breisgau, Germany.

Mozart wrote this concerto in 1785. The first performance took place at the Mehlgrube Casino in Vienna on February 11, 1785, with Mozart himself as the soloist.
It is only one of two piano concertos written by Mozart in a minor key (No. 24 in C minor being the other), and the most overtly dark, dramatic and impassioned..
The concerto is scored for solo piano, flute, two oboes, two bassoons, two horns, two trumpets, timpani and strings. As is typical with concertos, it is in three movements:
Allegro
Romanze (a five-part rondo -ABACA- with a coda)
Allegro assai (a rondo)
Valentina Lisitsa independently launched the beginnings of her career via social media without initially signing to a tour promoter or record company. She is among the most frequently viewed pianists on YouTube. Currently (December 2014) she has over 161,000 subscribers to her channel on YouTube.
Sources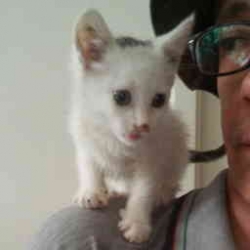 Latest posts by M. Özgür Nevres
(see all)