Conducted by Vladimir Spivakov, Russian State Chamber orchestra Moscow Virtuosi performs Wolfgang Amadeus Mozart's Oboe Concerto in C major, K. 314. Soloist (oboe): Alexey Utkin.
Mozart's Oboe Concerto in C major, K. 314
Wolfgang Amadeus Mozart's Oboe Concerto in C major, K. 314 was originally composed in Spring or Summer 1777 for oboist Giuseppe Ferlendis (1755-1802) from Bergamo, then reworked by the composer as a concerto for flute in D major in 1778. The concerto is a widely-studied piece for both instruments and is one of the more important concerti for the oboe.
There are three movements:
Allegro aperto
Adagio non troppo
Rondo: Allegretto
Moscow Virtuosi
State Chamber Orchestra "Moscow Virtuosi" is a Soviet and Russian orchestra founded in 1979 by Vladimir Spivakov, an outstanding virtuoso violinist, with a group of his friends and artistic associates, mostly winners of international music competitions, as well as soloists and section leaders of the best Moscow symphonic and chamber orchestras. Spivakov has been the orchestra's conductor, soloist, and creative director ever since.
In 1982, the orchestra received the name "State Chamber Orchestra of the Ministry of Culture of the USSR – Moscow Virtuosi".
Since 1989, "Moscow Virtuosi" have participated annually in the International Music Festival in Colmar, France, where Maestro Spivakov is the Artistic Director.
Every year the "Moscow Virtuosi" give over 100 concerts, mostly on tours. The geography of the tours is very extensive: it includes all regions of Russia, the former Soviet Union territory (which still remains the common cultural space of the now disintegrated country both for the orchestra and for the listeners), European countries, the United States of America, Canada, Turkey, Israel, China, Japan, etc.
In all the countries the Virtuosi give their concerts not only in the best and most prestigious concert halls, such as "Concertgebouw" in Amsterdam, "Musikverein" in Vienna, "Royal Festival Hall" and "Albert Hall" in London, "Pleyel" and"Champs Elysees Theatre" in Paris, "Carnegie Hall", and "Avery Fisher Hall" in New York, "Santory Hall" in Tokyo but also in ordinary venues of small towns.
Sources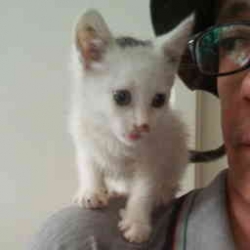 Latest posts by M. Özgür Nevres
(see all)