Conducted by Kenneth Montgomery, Amsterdam-based Orchestra of the Eighteenth Century and Chorus performs Wolfgang Amadeus Mozart's The Marriage of Figaro (Italian: Le nozze di Figaro), K. 492, an opera buffa (comic opera) in four acts composed in 1786. The Italian libretto written by Lorenzo Da Ponte (10 March 1749 – 17 August 1838), the Italian, later American opera librettist, poet and Roman Catholic priest. Recorded at the TivoliVredenburg, Utrecht on October 17, 2015. Published by AVROTROS Klassiek.

Act 1
https://www.youtube.com/watch?v=vcBNglw-ODE
Act 2
https://www.youtube.com/watch?v=8tv7ksQCRrI
Act 3
https://www.youtube.com/watch?v=aYCnHSPHiec
Act 4
https://www.youtube.com/watch?v=A5xfER9OMFw
Jeroen Lopes Cardozo: director
Kelebogile Besong: soprano
Ilse Eerens: soprano (Susanna)
Roberta Alexander: soprano (Marcellina)
Amaryllis Dieltiens: soprano (Barbarina)
Rosanne van Sandwijk: mezzo-soprano (Cherubino)
Fabio Trümpy: tenor (Don Curzio)
Henk Neven: baritone (Il Conte d'Almaviva)
André Morsch: baritone (Figaro)
Hubert Claessens: bass (Antonio)
The opera was premiered at the Burgtheater in Vienna on 1 May 1786. Its libretto is based on a stage comedy by the French polymath Pierre Beaumarchais (24 January 1732 – 18 May 1799), La folle journée, ou le Mariage de Figaro ("The Mad Day, or The Marriage of Figaro"), which was first performed in 1784. It tells how the servants Figaro and Susanna succeed in getting married, foiling the efforts of their philandering employer Count Almaviva to seduce Susanna and teaching him a lesson in fidelity.
The Marriage of Figaro continues the plot of The Barber of Seville several years later, and recounts a single "day of madness" (la folle journée) in the palace of Count Almaviva near Seville, Spain. Rosina is now the Countess; Dr. Bartolo is seeking revenge against Figaro for thwarting his plans to marry Rosina himself; and Count Almaviva has degenerated from the romantic youth of Barber into a scheming, bullying, skirt-chasing baritone. Having gratefully given Figaro a job as head of his servant-staff, he is now persistently trying to exercise his droit du seigneur – his right to bed a servant girl on her wedding night – with Figaro's bride-to-be, Susanna, who is the Countess's maid. He keeps finding excuses to delay the civil part of the wedding of his two servants, which is arranged for this very day. Figaro, Susanna, and the Countess conspire to embarrass the Count and expose his scheming. He retaliates by trying to compel Figaro legally to marry a woman old enough to be his mother, but it turns out at the last minute that she really is his mother. Through Figaro's and Susanna's clever manipulations, the Count's love for his Countess is finally restored.
Sources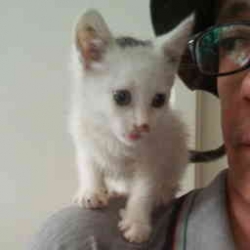 Latest posts by M. Özgür Nevres
(see all)