San Francisco based early music ensemble Voices of Music performs the first movement, "allegro" of Wolfgang Amadeus Mozart's Eine kleine Nachtmusik (Serenade No. 13 for strings in G major), K. 525, a composition for a chamber ensemble. Recorded during the Valley of the Moon Music Festival in July, 2016, and performed on original instruments. Carla Moore and Isabelle Seula Lee: violins, Liana Bérubé: viola, Tanya Tomkins: violoncello, Eric Zivian: fortepiano. An Ultra HD video, enjoy.

After many years of exploring, performing and recording the chamber music of the Classical and Romantic periods on period instruments, founders Tanya Tomkins and Eric Zivian have come to the conclusion that these well-known pieces can be experienced in a completely new way, not only through the unique qualities of period instruments but also through a full understanding of period style.
For the past ten years, directors Eric and Tanya have immersed themselves in Classical and Romantic music on period instruments: recording, performing, and teaching these pieces from a historic perspective; this experience led to the idea of starting a music festival devoted to performing and teaching this repertory on period instruments. The Valley of the Moon Music Festival is not just an exciting series of summer concerts in the beautiful town of Sonoma, but it is also a place for emerging musicians to thrive as they incorporate this chamber music into their professional lives.
This video is a unique collaboration between the Valley of the Moon Festival and the Voices of Music Great Works Project. The Great Works Project makes Classical Music available free anywhere in the world, and these materials can be used by students and teachers and as part of the curriculum of schools and conservatories. Our video channel is one of the largest and most accessible classical music channels in the world.
For more information, visit the festival's website.
To support the Great Works Project, which is introducing a new generation to Classical Music, please consider a donation.
Eine kleine Nachtmusik
The work was composed in 1787, when Mozart was 21 year old. The German title of the work, "Eine kleine Nachtmusik" actually means "a little serenade," though it is often rendered more literally but less accurately as "a little night music." The work is written for an ensemble of two violins, viola, and cello with optional double bass, but is often performed by string orchestras.
Although it originally denoted an evening song for courtship, the term serenade by the late 18th century was used broadly to describe a chamber work intended for light entertainment on a social occasion. Serenades enjoyed great popularity in south-central Europe, particularly in Vienna, where Mozart spent the last decade of his life. At that time, it was customary for ensembles to perform serenades in Vienna's parks and gardens, and the creation of such pieces became a lucrative source of income for composers.
Mozart produced many serenades, and the 13th is his best known. The work has four movements:
Allegro This first movement is in sonata-allegro form. It opens with an ascending Mannheim rocket theme. The second theme is more graceful and in D major, the dominant key of G major. The exposition closes in D major and is repeated. The development section begins on D major and touches on D minor and C major before the work returns to G major for the recapitulation.
Romanze: Andante The second movement, in C major, is a "Romanze", with the tempo marked Andante. A feeling of intimacy and tenderness remains throughout this movement. It is in rondo form, taking the shape A–B–A–C–A plus a final coda. The keys of the sections are C major for A and B, C minor for C. The middle appearance of A is truncated, consisting of only the first half of the theme. Heartz describes the movement as evoking gavotte rhythm: each of its sections begins in the middle of the measure, with a double upbeat.
Menuetto: Allegretto The third movement, marked Allegretto, is a minuet and trio, both in 3/4 time. The minuet is in the home key of G major, the contrasting trio in the dominant key of D major. As is normal in this form, the minuet is played again da capo following the trio.
Rondo: Allegro The fourth and last movement is in lively tempo, marked Allegro; the key is again G major. The movement is written in sonata form. Mozart specifies repeats not just for the exposition section but also for the following development and recapitulation section. The work ends with a long coda.
We also know that there were originally five movements of this work, rather than the four that now survive. Oddly enough, Mozart never published 'Eine Kleine Nachtmusik' in his lifetime. It was left up to his widow, Constanze, to sell it in a job lot of his music to a publisher in 1799, presumably to raise much needed cash. It saw public light of day only in 1827, some forty years after it was written.
Sources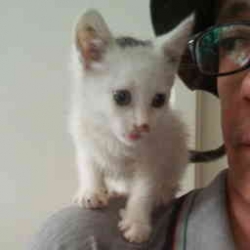 Latest posts by M. Özgür Nevres
(see all)