Conducted by Jordi Savall, Le Concert des Nations ensemble plays Wolfgang Amadeus Mozart's Eine kleine Nachtmusik (Serenade No. 13 for strings in G major), K. 525, a 1787 composition for a chamber ensemble.

Performers:
Violin: Manfredo Kraemer
Violin II: Pablo Valetti
Viola: Angelo Bartoletti
Cello: Bruno Cocset
Double-bass: Xavier Puertas
Le Concert des Nations Ensemble conducted by Jordi Savall.
The German title of the work, "Eine kleine Nachtmusik" actually means "a little serenade," though it is often rendered more literally but less accurately as "a little night music." The work is written for an ensemble of two violins, viola, and cello with optional double bass, but is often performed by string orchestras.
Although it originally denoted an evening song for courtship, the term serenade by the late 18th century was used broadly to describe a chamber work intended for light entertainment on a social occasion. Serenades enjoyed great popularity in south-central Europe, particularly in Vienna, where Mozart spent the last decade of his life. At that time, it was customary for ensembles to perform serenades in Vienna's parks and gardens, and the creation of such pieces became a lucrative source of income for composers.
Mozart produced many serenades, and the 13th is his best known. The work has four movements:
Allegro This first movement is in sonata-allegro form. It opens with an ascending Mannheim rocket theme. The second theme is more graceful and in D major, the dominant key of G major. The exposition closes in D major and is repeated. The development section begins on D major and touches on D minor and C major before the work returns to G major for the recapitulation.
Romanze: Andante The second movement, in C major, is a "Romanze", with the tempo marked Andante. A feeling of intimacy and tenderness remains throughout this movement. It is in rondo form, taking the shape A–B–A–C–A plus a final coda. The keys of the sections are C major for A and B, C minor for C. The middle appearance of A is truncated, consisting of only the first half of the theme. Heartz describes the movement as evoking gavotte rhythm: each of its sections begins in the middle of the measure, with a double upbeat.
Menuetto: Allegretto The third movement, marked Allegretto, is a minuet and trio, both in 3/4 time. The minuet is in the home key of G major, the contrasting trio in the dominant key of D major. As is normal in this form, the minuet is played again da capo following the trio.
Rondo: Allegro The fourth and last movement is in lively tempo, marked Allegro; the key is again G major. The movement is written in sonata form. Mozart specifies repeats not just for the exposition section but also for the following development and recapitulation section. The work ends with a long coda.
Sources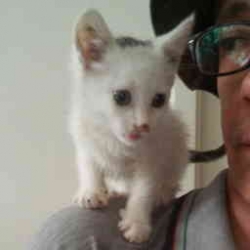 Latest posts by M. Özgür Nevres
(see all)