Accompanied by the hr-Sinfonieorchester (Frankfurt Radio Symphony Orchestra), the German composer and clarinetist Jörg Widmann performs Wolfgang Amadeus Mozart's Clarinet concerto in A major, K. 622. Conductor: Hugh Wolff. Recorded on January 15, 2016, at the Alte Oper Frankfurt.
Mozart's Clarinet concerto in A major, K. 622
The concerto was written in 1791, shortly before Mozart's death, for the clarinetist and Mozart's friend Anton Stadler (28 June 1753, Bruck an der Leitha – 15 June 1812, Vienna). It is one of Mozart's latest works.
It consists of the usual three movements, in a fast–slow–fast form:
Allegro (in A major and in sonata form)
Adagio (in D major and in ternary form)
Rondo: Allegro (in A major and in rondo form)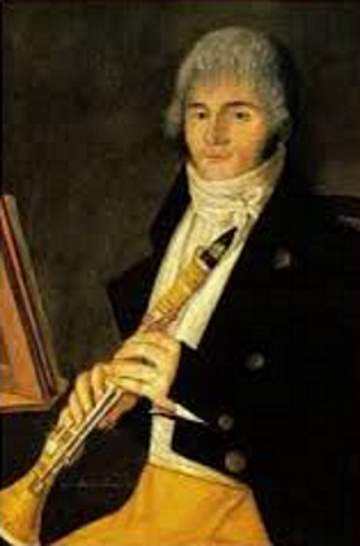 Jörg Widmann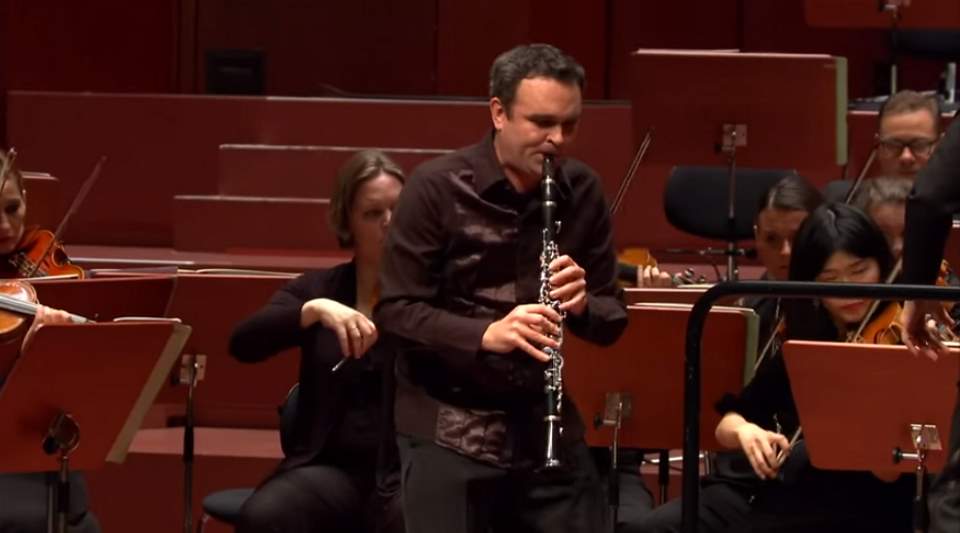 Jörg Widmann (born 19 June 1973) is a German composer and clarinetist. He lives and works in Munich and Freiburg.
He has achieved success both as a clarinetist and as a composer. As a soloist, he has performed with major orchestras both in Germany and abroad, under such conductors as Christoph von Dohnányi, Sylvain Cambreling and Kent Nagano. Several clarinet concerti have been dedicated to Widmann and premiered by him: in 1999 through "musica viva", he played Music for Clarinets and Orchestra by Wolfgang Rihm, and in 2006 with the WDR Symphony Orchestra, Cantus by Aribert Reimann.
Jörg Widmann's compositions draw on different musical genres. He has composed, for example, a Trilogy for orchestra examining the projection of vocal forms of instrumental ensembles. The Trilogy consists of Lied (premiered in 2003 and recorded on CD by the Bamberg Symphony with Jonathan Nott), Chor (premiered in 2004 by the Deutsches Symphonie-Orchester Berlin with Kent Nagano) and Messe, which was premiered in June 2005 by the Munich Philharmonic under Christian Thielemann. In 2007 Pierre Boulez and the Vienna Philharmonic premiered his orchestral work Armonica.
His string quartets are of particular note among his chamber music works: First String Quartet (1997), followed by Choral Quartet and Hunting Quartet, which was premiered in 2003 with the Arditti Quartet. 2005 saw the first performances of Fourth String Quartet and of Experiment on a Fugue (Fifth String Quartet with soprano), with Juliane Banse and the Artemis Quartet. Together, this series of quartets forms a great cycle.
His études IV-VI for violin (2004–10) were premiered by his sister Carolin Widmann at the Wittener Tage für neue Kammermusik on 23 April 2010. He performed his Fantasie for clarinet (1993) to celebrate the 80th birthday of Walter Fink at the Rheingau Musik Festival on 16 July 2010.
On 9 September 2015, the Boston Symphony and the Leipzig Gewandhaus Orchestra announced they were commissioning work from Widmann as part of a planned collaboration by the two organizations beginning in the fall of 2017.
Sources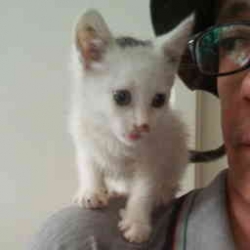 Latest posts by M. Özgür Nevres
(see all)