Conducted by Frans Brüggen, one of the foremost experts in the performance of eighteenth century music, the Orchestra of the Eighteenth Century (Dutch: Orkest van de Achttiende Eeuw) plays Felix Mendelssohn's Symphony No. 4 in A major, Op. 90, commonly known as the Italian.

Felix Mendelssohn was one of music's most precocious prodigies, creating mature compositions while just a teenager. Still, at age 20, he did what most young men from wealthy families did at the time: He embarked on a "grand tour." With extended visits to the British Isles and Italy, Mendelssohn expanded his worldview and brought home inspiration for future projects. Scotland would be memorialized in the Scottish Symphony and the Hebrides Overture, while Italy sparked an Italian Symphony. True to their origins, Mendelssohn's Scottish works are misty and stormy, while the southern climate of Italy produced, in Mendelssohn's words, "the jolliest piece I have ever done."
With the inspiration is the color and atmosphere of the beautiful Italy, Mendelssohn made sketches but left the work incomplete:
"This is Italy! And now has begun what I have always thought… to be the supreme joy in life. And I am loving it. Today was so rich that now, in the evening, I must collect myself a little, and so I am writing to you to thank you, dear parents, for having given me all this happiness."
In February he wrote from Rome to his sister Fanny,
"The Italian symphony is making great progress. It will be the jolliest piece I have ever done, especially the last movement. I have not found anything for the slow movement yet, and I think that I will save that for Naples."
The Italian Symphony was finished in Berlin on 13 March 1833, in response to an invitation for a symphony from the London (now Royal) Philharmonic Society; he conducted the first performance himself in London on 13 May 1833 at a London Philharmonic Society concert. The symphony's success, and Mendelssohn's popularity, influenced the course of British music for the rest of the century. However, Mendelssohn remained unsatisfied with the composition, which cost him, he said, some of the bitterest moments of his career; and even planned to write alternate versions of the second, third, and fourth movements. Later in 1834, Mendelssohn made substantial revisions to the symphony's final three movements. He intended to revise the first movement, too, but postponed that task. Eventually, he judged that too much time had passed for him to rework the first movement in a style consistent with the rest of the piece, so he suppressed the symphony altogether. He never published the symphony, and it appeared in print only in 1851; thus it is numbered as his 'Symphony No. 4', even though it was in fact the third he composed.
The piece is scored for 2 flutes, 2 oboes, 2 clarinets, 2 bassoons, 2 horns, 2 trumpets, timpani and strings. It is in four movements:
Allegro vivace (A major)
Andante con moto (D minor)
Con moto moderato (A major)
Presto and Finale: Saltarello (A minor)
Sources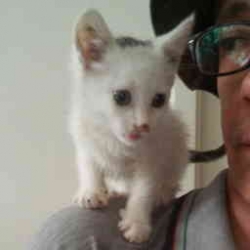 Latest posts by M. Özgür Nevres
(see all)