Netherlands Radio Philharmonic Orchestra and Choir perform Felix Mendelssohn's Symphony No. 2 in B-flat major, Op. 52, commonly known as Lobgesang (Hymn of Praise), composed in 1840. Conductor: Markus Stenz. January 23, 2015 in De Vrijdag van Vredenburg, TivoliVrededenburg, Utrecht.

Markus Stenz, conductor
Performers:
Rosemary Joshua, soprano
Rosanne van Sandwijk, soprano
Attilio Glaser, tenor
Maxim Rysanov, viola
Lobgesang (Hymn of Praise), Op. 52 – Felix Mendelssohn's description of the work was "A Symphony-Cantata on Words of the Holy Bible, for Soloists, Chorus and Orchestra". After the composer's death it was also published as his Symphony No. 2 in B-flat major, a naming and numbering that is not Mendelssohn's. It requires two sopranos and a tenor as soloists, along with a chorus and orchestra. It lasts almost twice as long as any of Mendelssohn's other four symphonies.
Structurally, it consists of three purely orchestral movements followed by 10 movements for chorus and/or soloists and orchestra.
Symphony

Maestoso con moto – Allegro
Allegretto un poco agitato
Adagio religioso

Chor; Sopran und Frauenchor. The English titles of the 10 vocal movements are:

All men, all things, all that have life and breath
Praise ye the Lord O ye Spirit
Sing ye Praise
All ye that cried unto the Lord
I waited for the Lord
The Shadows of Death
The Night is Departing
Let all men praise the Lord
My song shall be always Thy Mercy
Ye nations, offer to the Lord.
Sources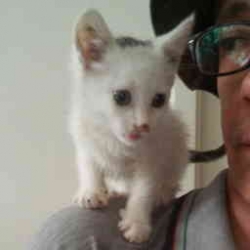 Latest posts by M. Özgür Nevres
(see all)