A beautiful medley from the legendary three tenors: Luciano Pavarotti, Plácido Domingo, José Carreras. Songs: Cielito Lindo (Mexico), Ochi Chyornye (Russia), Caminito (Argentina), La Vie En Rose (France), Mattinata (Italy), Amapola (Spain).
"Cielito lindo" is a popular Mexican song from a Spanish copla, popularized in 1882 by Quirino Mendoza y Cortés (c. 1859–1957). It is roughly translated as "Lovely Sweet One".
"Ochi Chyornye" (Dark Eyes; French translation: Les yeux noirs) is probably the most famous Russian romance. The lyrics were written by the Ukrainian poet and writer Yevhen Hrebinka.
"Caminito" is a tango widely known and readily identifiable throughout Argentina and neighboring Uruguay, with music by Juan de Dios Filiberto and lyrics by Gabino Coria Peñaloza.
"La Vie en rose" was the signature song of French cabaret singer Édith Piaf, written in 1945, popularized in 1946, and released as a single in 1947.
"Mattinata" is a song composed by Ruggero Leoncavallo in 1904, was dedicated to Enrico Caruso, who was the first to record it in 1904 with the composer at the piano. Ever since this piece has become a concert favorite.
"Amapola" (Pretty Little Poppy) is a 1924 song by Cádiz-born composer José María Lacalle García (later Joseph Lacalle), with Spanish lyrics.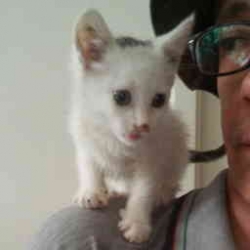 Latest posts by M. Özgür Nevres
(see all)