Maria Callas sings "Tu che le vanita conoscesti del mondo" (You have known the vanities of this world) from Don Carlo, a five-act grand opera composed by Giuseppe Verdi. Live in Hamburg, 1959.

https://www.youtube.com/watch?v=8HX9MRE4WG8
Originally, the opera written to a French-language libretto by Joseph Méry and Camille du Locle, based on the dramatic play Don Carlos, Infant von Spanien (Don Carlos, Infante of Spain) by Friedrich Schiller. When performed in one of its several Italian versions, the opera is generally called Don Carlo. The first Italian version given in Italy was in Bologna in March 1867. Revised again by Verdi, it was given in Naples in November/December 1872. Finally, two other versions were prepared: the first was seen in Milan in January 1884 (in which the four acts were based on some original French text which was then translated). That is now known as the "Milan version", while the second—also sanctioned by the composer—became the "Modena version" and was presented in that city in December 1886. It added the "Fontainebleau" first act to the Milan four-act version.
The opera's story is based on conflicts in the life of Carlos, Prince of Asturias (1545–1568), after his betrothed Elisabeth of Valois was married instead to his father Philip II of Spain as part of the peace treaty ending the Italian War of 1551–1559 between the Houses of Habsburg and Valois. It was commissioned and produced by the Théâtre Impérial de l'Opéra (Paris Opera) and given its premiere at the Salle Le Peletier on 11 March 1867.
Lyrics
Italian
Tu che la vanità conoscesti del mondo
E godi nell'avel il riposo profondo,
Se ancor si piange in cielo,
piangi sul mio dolor,
E porta il pianto mio al trono del Signor.
Si! Carlo qui verrà!
che parta e scordi ormai,
A Posa di vegliar sui giorni suoi giurai,
Ei segua il suo destin,
la gloria il traccerà,
Per me, la mia giornata a sera è giunta già!
Francia, nobil suol,
si caro ai miei verd'anni!
Fontainebleau!
ver voi schiude il pensier i vanni.
Eterno giuro d'amor
là Dio da me ascoltò,
E quest'eternità un giorno sol durò.
Tra voi, vaghi giardin
di questa terra ibéra,
Se Carlo ancor dovrà fermare i passi a sera
Che le zolle, i ruscelli, i fonti,
i boschi, i fior,
Con le lor armonie cantino il nostro amor.
Addio, bei sogni d'or, illusion perduta!
Il nodo si spezzò, la luce è fatta muta!
Addio, verd'anni ancor!
cedendo al duol crudel,
Il core ha un sol desir: la pace dell'avel!
Tu che le vanità conoscesti del mondo
E godi nell'avel d'un riposo profondo,
Se ancor si piange in cielo,
piangi sul mio dolor,
E il tuo col pianto mio reca a' piè del
Signor.
English translation
You have known the vanities of this world,
and now enjoy the grave's last rest,
if there is still pity in heaven
mourn over my sorrow
and carry my tears
at the Lord's presence.
Carlos will come!
he must leave and forget…
I've sworn to Posa
to watch over him.
He must fulfil his destiny,
glory will show him the way.
As for me, my day
has already come to an end!
France, noble land,
so loved in my younger days!
Fontainebleau! all my thoughts
There I swore eternal love
To God who heard me
go to you!
and eternity
lasted only one day.
O merry gardens
of this Iberian land,
if Carlos should yet
stop here at the end of the day,
let the tufts, the brooks,
the fountains, the woods and flowers
with their melodies
sing of our love.
Farewell, farewell golden dreams,
lost hopes!
The knot was cut,
light has lost its splendour!
Farewell, farewell, my younger years!
Giving in under the cruel suffering
my heart has only one desire:
the peace of the grave!
You have known the vanities
of this world, etc.
If there is still pity in heaven, ah,
carry my sorrow at the feet of the Lord!
Sources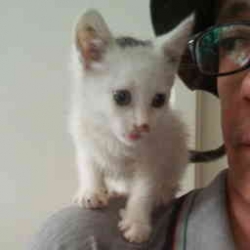 Latest posts by M. Özgür Nevres
(see all)