Conducted by Lorin Maazel, the American conductor, violinist, and composer (March 6, 1930 – July 13, 2014), the Bavarian Radio Symphony Orchestra plays Gustav Mahler's Symphony No. 5 in Gasteig (a cultural center in Munich, opened in 1985, which hosts the Munich Philharmonic Orchestra).

Founded in 1949, with members of an earlier radio orchestra in Munich as the core personnel; the Bavarian Radio Symphony Orchestra is based in Munich, Germany, one of two full-size symphony orchestras operated under the auspices of Bayerischer Rundfunk, or Bavarian Broadcasting, known as BR. Its primary concert venues are the Philharmonie am Gasteig and the Herkulessaal in the Residenz.
The symphony was composed in 1901 and 1902, mostly during the summer months at Mahler's cottage at Maiernigg. Among its most distinctive features are the trumpet solo that opens the work and the frequently performed Adagietto.
The musical canvas and emotional scope of the work, which lasts over an hour, are huge. The symphony is sometimes described as being in the key of C# minor since the first movement is in this key (the finale, however, is in D). Mahler objected to the label: "From the order of the movements (where the usual first movement now comes second) it is difficult to speak of a key for the 'whole Symphony', and to avoid misunderstandings the key should best be omitted."
The work is in five movements:
Trauermarsch (Funeral March). In gemessenem Schritt. Streng. Wie ein Kondukt (C-sharp minor)
Stürmisch bewegt, mit größter Vehemenz (Moving stormily, with the greatest vehemence) (A minor)
Scherzo. Kräftig, nicht zu schnell (Not too fast, strong) (D major)
Adagietto. Sehr langsam (Very slow) (F major)
Rondo-Finale. Allegro – Allegro giocoso. Frisch (Fresh) (D major)
Sources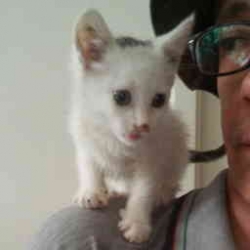 Latest posts by M. Özgür Nevres
(see all)