Conducted by Gustavo Dudamel, the Simon Bolivar Youth Orchestra performs Gustav Mahler's Symphony No. 2, also known as the "Resurrection Symphony" at the BBC Proms 2011. It was written between 1888 and 1894, and first performed in 1895. Soloists: Swedish soprano Miah Persson and the Swedish contralto/mezzo-soprano Anna Larsson. Chorus: National Youth Choirs of Great Britain. A brilliant interpretation of one of Mahler's most popular and successful works. Enjoy!

The work is called "resurrection" and it deals with the composer's main obsession: meaning of the life, fear of the death, and what happens afterwards.
The work is in five movements:
Allegro maestoso. Mit durchaus ernstem und feierlichem Ausdruck (With complete gravity and solemnity of expression) Written in C minor – though passing through a number of different moods, resembles a funeral march. Mahler told his friends that "you should imagine you're standing at a graveside" (while listening).
Andante moderato. Sehr gemächlich. Nie eilen. (Very leisurely. Never rush.) Happier times in the death person's life are remembered.
In ruhig fließender Bewegung (With quietly flowing movement) The third movement is a scherzo in C minor. It opens with two strong, short timpani strokes. The movement is the orchestral version of Mahler's setting of "Des Antonius von Padua Fischpredigt" from "Des Knaben Wunderhorn", which Mahler composed almost concurrently. The song suggests the life is meaningless.
Urlicht (Primeval Light). Sehr feierlich, aber schlicht (Very solemn, but simple) The fourth movement, Urlicht, is a Wunderhorn song, sung by an alto (here it is sung by the Swedish contralto/mezzo-soprano Anna Larsson), which serves as an introduction to the Finale. The song, set in the remote key of D-flat major, illustrates the longing for relief from worldly woes, leading without a break to the response in the Finale.
Im Tempo des Scherzos (In the tempo of the scherzo) The judgement day, resurrection, eternal life: The finale is the longest, typically lasting over half an hour. It is divided into two large parts, the second of which begins with the entry of the chorus and whose form is governed by the text of this movement. The first part is instrumental, and very episodic, containing a wide variety of moods, tempi and keys, with much of the material based on what has been heard in the previous movements, although it also loosely follows sonata principles. The second theme is a long orchestral recitative, which provides the music for the alto solo in the choral section. In this movement, the Swedish soprano Miah Persson and National Youth Choirs of Great Britain joins Anna Larsson.
Text
The Fourth Movement
German
Urlicht
O Röschen rot!
Der Mensch liegt in größter Not!
Der Mensch liegt in größter Pein!
Je lieber möcht' ich im Himmel sein.
Da kam ich auf einen breiten Weg:
Da kam ein Engelein und wollt' mich abweisen.
Ach nein! Ich ließ mich nicht abweisen!
Ich bin von Gott und will wieder zu Gott!
Der liebe Gott wird mir ein Lichtchen geben,
Wird leuchten mir bis in das ewig selig Leben!
— From Des Knaben Wunderhorn
English translation
Primeval Light
O little red rose!
Man lies in greatest need!
Man lies in greatest pain!
How I would rather be in heaven.
There came I upon a broad path
when came a little angel and wanted to turn me away.
Ah no! I would not let myself be turned away!
I am from God and shall return to God!
The loving God will grant me a little light,
Which will light me into that eternal blissful life!
— From Des Knaben Wunderhorn
The Fifth Movement
German
Aufersteh'n, ja aufersteh'n
Wirst du, Mein Staub,
Nach kurzer Ruh'!
Unsterblich Leben! Unsterblich Leben
wird der dich rief dir geben!
Wieder aufzublüh'n wirst du gesät!
Der Herr der Ernte geht
und sammelt Garben
uns ein, die starben!
— Friedrich Klopstock
O glaube, mein Herz, o glaube:
Es geht dir nichts verloren!
Dein ist, ja dein, was du gesehnt!
Dein, was du geliebt,
Was du gestritten!
O glaube
Du wardst nicht umsonst geboren!
Hast nicht umsonst gelebt, gelitten!
Was entstanden ist
Das muß vergehen!
Was vergangen, auferstehen!
Hör' auf zu beben!
Bereite dich zu leben!
O Schmerz! Du Alldurchdringer!
Dir bin ich entrungen!
O Tod! Du Allbezwinger!
Nun bist du bezwungen!
Mit Flügeln, die ich mir errungen,
In heißem Liebesstreben,
Werd'ich entschweben
Zum Licht, zu dem kein Aug' gedrungen!
Sterben werd' ich, um zu leben!
Aufersteh'n, ja aufersteh'n
wirst du, mein Herz, in einem Nu!
Was du geschlagen
zu Gott wird es dich tragen!
— Gustav Mahler
English translation
Rise again, yes, rise again,
Will you My dust,
After a brief rest!
Immortal life! Immortal life
Will He who called you, give you.
To bloom again were you sown!
The Lord of the harvest goes
And gathers in, like sheaves,
Us together, who died.
— Friedrich Klopstock
O believe, my heart, O believe:
Nothing to you is lost!
Yours is, yes yours, is what you desired
Yours, what you have loved
What you have fought for!
O believe,
You were not born for nothing!
Have not for nothing, lived, suffered!
What was created
Must perish,
What perished, rise again!
Cease from trembling!
Prepare yourself to live!
O Pain, You piercer of all things,
From you, I have been wrested!
O Death, You masterer of all things,
Now, are you conquered!
With wings which I have won for myself,
In love's fierce striving,
I shall soar upwards
To the light which no eye has penetrated!
Die shall I in order to live.
Rise again, yes, rise again,
Will you, my heart, in an instant!
That for which you suffered,
To God will it lead you!
— Gustav Mahler
Sources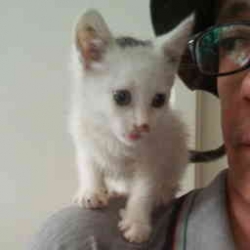 Latest posts by M. Özgür Nevres
(see all)