Conducted by Leonard Bernstein, the London Symphony Orchestra performs Gustav Mahler's Symphony No. 2, known as the "Resurrection Symphony". Edinburgh Festival Chorus with soloists – soprano: Sheila Armstrong, mezzo-soprano: Janet Baker. Edinburgh Festival, 1974.
Mahler's symphony No. 2 was written between 1888 and 1894, and first performed in 1895. Apart from the Eighth Symphony (frequently called the "Symphony of a Thousand"), this symphony was Mahler's most popular and successful work during the Austrian composer's lifetime.
The work is conventionally labelled as being in the key of C minor; the New Grove Dictionary of Music and Musicians' labels the work's tonality as "c–E♭".
The symphony contains five movements:
Allegro maestoso. Mit durchaus ernstem und feierlichem Ausdruck (With complete gravity and solemnity of expression) The first movement – written in C minor – though passing through a number of different moods, resembles a funeral march. According to Mahler's own program notes it aims to convey nothing less than a search for the meaning of life.
Andante moderato. Sehr gemächlich. Nie eilen. (Very leisurely. Never rush.) Representing long-forgotten pleasure, is a gentle, old-fashioned dance of lilting grace, yet challenged by creeping shadows.
In ruhig fließender Bewegung (With quietly flowing movement) A grotesque and wickedly sarcastic waltz, shot through with anguished outcries. Mahler called the climax of the movement, which occurs near the end, sometimes a "cry of despair", and sometimes a "death-shriek".
Urlicht (Primeval Light). Sehr feierlich, aber schlicht (Very solemn, but simple) The fourth movement, Urlicht, is a Wunderhorn song, sung by an alto, which serves as an introduction to the Finale. The song, set in the remote key of D-flat major, illustrates the longing for relief from worldly woes, leading without a break to the response in the Finale.
Im Tempo des Scherzos (In the tempo of the scherzo) And then comes the vast finale, which depicts the full terror and glory of a pagan last judgment and resurrection. It begins with a huge crash and progresses through episodes of hushed expectancy, quivering tension, funeral dirges, hopeful fanfares, and fevered misgiving, culminating in a triumphant apocalyptic chorale, one of the most glorious and powerful climaxes in all of music. Mahler adds to the awesome wonder with extraordinary instrumental effects, including offstage brass, a massive battery of percussion, and ultimately the sheer visceral excitement of the potent sound produced by hundreds of singers and players.
Shelia Armstrong
Dr. Sheila Armstrong (born Ashington, 13 August 1942) is an English soprano, equally noted for opera, oratorio, symphonic music and lieder.
Educated at the Royal Academy of Music, she was co-winner of the Kathleen Ferrier Award in 1965, and as of 2011 was a trustee of the award fund.
She was active in English opera and oratorio from 1965, making her Covent Garden debut in 1983, and appeared in concert and recitals, again mainly in England. She also made many recordings, notably of English music.
Armstrong retired in 1993, at the age of 51.
Janet Baker
Dame Janet Abbott Baker, CH, DBE, FRSA (born 21 August 1933) is an English mezzo-soprano best known as an opera, concert, and lieder singer.
She was particularly closely associated with baroque and early Italian opera and the works of Benjamin Britten. During her career, which spanned the 1950s to the 1980s, she was considered an outstanding singing actress and widely admired for her dramatic intensity, perhaps best represented in her famous portrayal as Dido, the tragic heroine of Berlioz's magnum opus, Les Troyens. As a concert performer, Dame Janet was noted for her interpretations of the music of Gustav Mahler and Edward Elgar. David Gutman, writing in Gramophone, described her performance of Mahler's Kindertotenlieder as "intimate, almost self-communing."
Janet Baker was made a Commander of the Order of the British Empire (CBE) in 1970 and appointed to Dame Commander (DBE) in 1976. She was appointed a member of the Order of the Companions of Honour (CH) in 1993. In 1968, she was initiated as an Honorary Member of Sigma Alpha Iota International Music Fraternity by the Alpha Omicron Chapter at Occidental College, California, United States. She received the Léonie Sonning Music Prize of Denmark in 1979. She is the recipient of both Honorary Membership (1987) and the Gold Medal (1990) of the Royal Philharmonic Society. In 2008, she received the Distinguished Musician Award from the Incorporated Society of Musicians and in 2011 she was installed as an Honorary Freeman of the Worshipful Company of Musicians at a ceremony in the City of London.
She was voted into Gramophone magazine's inaugural Hall of Fame in 2012.
Sources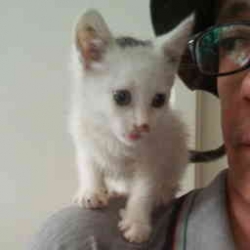 Latest posts by M. Özgür Nevres
(see all)