Conducted by Andrés Orozco-Estrada, the hr-Sinfonieorchester (Frankfurt Radio Symphony Orchestra) plays Gustav Mahler's Symphony No. 1 in D major, also known as "The Titan". This HD video has been recorded live on September 4, 2015, at Alte Oper, Frankfurt.
"The Titan" was primarily composed between the 20th January and the end of March 1888 in Leipzig, while he was working as second conductor at the Leipzig City Theatre where he worked from August 1886 to May 1888, and scored for a large orchestra consisting of approximately 100 musicians. The first version of the work, which was titled in the concert program: "A Symphonic Poem in Two Sections", was premiered in 1889 at the Vigadó Concert Hall in Budapest conducted by Mahler. The work was poorly received by the Budapest audience. Its second performance took place three years later in Hamburg after Mahler had made major revisions to the work. Mahler continued to revise the work up until the score was first published in 1899.
Mahler chose the title "Titan" as a reference to the German romantic writer Jean Paul's (21 March 1763 – 14 November 1825) great novel of the same name. "Titan" was included in the title of the symphony's second (Hamburg) and third (Weimar) performances, after which it was permanently removed. How significant the relationship between the program, Jean Paul and specifically his novel Titan remains a question open to debate. There is however, no doubt that Mahler was a great admirer of Jean Paul's works: literary references can be found between the program notes and Jean Pauls' novels.
By 1896, however, Mahler was calling the piece merely "Symphony in D Major". The change of thinking is typical for Mahler, who rejected most of the programmes he devised for his other early symphonies. But it's not because the "so-called Titan" no longer suggested all of those programmatic images, but rather that Mahler didn't want to limit the music's range of possible meanings, which are wilder, more cosmic, and more profound than any single programmatic formulation could suggest. It's also because, as Mahler must have realized, this piece contains and represents the world of nature, a world of human satire, of personal emotional trauma turned into universal experience, but it achieves all of that through the nuts and bolts of the precision of its notes (even if they were notes that Mahler was tinkering with all his life; even after the last time he performed this symphony, in New York in 1909, Mahler was making changes to the orchestration).
Movements
In its final form, "The Titan" has four movements:
Langsam, schleppend (Slowly, dragging) Immer sehr gemächlich (very restrained throughout) D major
Kräftig bewegt, doch nicht zu schnell (Moving strongly, but not too quickly), Recht gemächlich (restrained), a Trio—a Ländler
Feierlich und gemessen, ohne zu schleppen (Solemnly and measured, without dragging), Sehr einfach und schlicht wie eine Volksweise (very simple, like a folk-tune), and Wieder etwas bewegter, wie im Anfang (once again somewhat more agitated, as at the start)-a funeral march based on the children's song "Frère Jacques" (or "Bruder Jacob")
Stürmisch bewegt – Energisch (Stormily agitated – Energetic)
Sources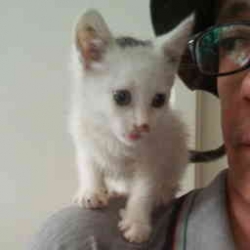 Latest posts by M. Özgür Nevres
(see all)