Conducted by Rinaldo Alessandrini, L'académie Baroque Européenne d'Ambronay performs Corelli, Vivaldi and Pergolesi. Video from the year 2003.

https://www.youtube.com/watch?v=HNJuBXATbcg
Programme
00:00 Arcangelo Corelli – Concerto Grosso Op 6 No 4 in D major (1)
10:52 Antonio Vivaldi – Beatus Vir RV 597, Psalm 111 (2)
37:30 Giovanni Battista Pergolesi – Missa Romana, Messa di Sant'Emidio (St. Emidio Mass) (3)
Notes
Concerto grosso in D major, Op. 6, No. 4, is a composition by Arcangelo Corelli, and was published as the fourth concerto in his Twelve Concerti Grossi, Op. 6 in 1714. This concerto grosso is the second most notable of the twelve, after No. 8, the famous Christmas Concerto. No. 4 is mainly notable for its overall joyfully charged sound, making it a frequently used example when demonstrating Corelli's renowned cantabile style.
The concerto is divided into four movements:

Adagio – Allegro
Adagio
Vivace
(Giga) Allegro

This work is the better known and earlier version of the Beatus vir, RV 795. The later one is an even larger-scale effort incorporating some changes in the score. There are two other Beatus virs in Vivaldi's catalog, the entirely different RV 598 and the probably similar RV 599, a lost effort that is believed to have been an earlier version of this RV 597 Beatus vir and, therefore, of the later RV 795 as well. In any event, this RV 597 rendition is more often performed and recorded than the later version. It is comprised of nine movements and opens with "Beatus vir qui timet Dominum," a lovely choral piece for female voices that features a lengthy introduction on strings. There are five other "Beatus vir" sections scattered throughout the work, all very brief and serving as a refrain, each repeating the main choral theme from the opening movement, an angelic creation of ecstatic character. If these repeats are counted as separate sections, then the work can be broken down into 14 separate movements. "Potens in terra" follows, a more muscular piece in contrast, scored for male chorus. Following the first "Beatus vir" repeat is the lively "Gloriae et divitiae," which features fine vocal writing for female soloists. After another "Beatus vir" comes "Exortum est in tenebris" and "Jucundus homo," the former mixing male and female choruses in ecstatic music and the latter featuring an almost playful introduction on organ and a lovely solo for soprano ensuing. "In Memoria eternal" (No. 9) is framed by two more "Beatus vir" movements. It is among the deeper and more probing sections, beginning with a pensive introduction on strings, after which the choruses touchingly sing mournful music. "Paratum cor eius" follows, a vigorous triumphant movement that is deftly contrasted by the ensuing "Peccator videbit," which begins with slow but lovely music and then alternates that material with lively and jubilant music. The final "Beatus vir" appears, after which comes the concluding "Gloria Patri," a triumphant movement in which the choruses sing with vigor and convey a sense of angelic majesty.
Although Giovanni Pergolesi is best known today as the composer of the comic intermezzo La serva padrona, he was also capable of composing works of a serious nature, as the Messa di S. Emidio amply demonstrates. This Mass, one of only two legitimate Masses among the 10 attributed to him, was written in 1732. In the previous year, there had been a terrible earthquake in Naples. In response, Naples chose to make St. Emygdius one of its patron saints so that his intercession with God might protect the city. Pergolesi was chosen to compose this Mass as part of the religious rites solemnizing the event. The Mass is of the Missa brevis type, in which only the Kyrie and Gloria are set. It is, nonetheless, a substantial work lasting more than 30 minutes, written for 10 voices and orchestra.
Sources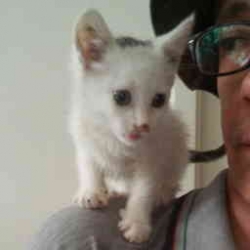 Latest posts by M. Özgür Nevres
(see all)