Accompanied by the Orchestre Philharmonique de Radio France, the German violinist Julia Fischer plays Felix Mendelssohn's Violin Concerto in E minor, Op. 64. Conductor: Myung-Whun Chung. Recorded during the Saint-Denis Festival on June 19, 2014. Encore: Sarabande, one of the Six suites for unaccompanied cello by Johann Sebastian Bach.
Mendelssohn's Violin Concerto
Violin Concerto in E minor, Op. 64 is Felix Mendelssohn's last large orchestral work. It forms an important part of the violin repertoire and is one of the most popular and most frequently performed violin concertos of all time.
The concerto consists of three movements with the following tempo markings:
Allegro molto appassionato (E minor)
Andante (C major)
Allegretto non troppo – Allegro molto vivace (E major)
Julia Fischer
Julia Fischer (born 15 June 1983 in Munich, Germany) is a German classical violinist and pianist. Her mother, Viera Fischer (née Krenková), came from the German minority in Slovakia and immigrated from Košice, Slovakia (then Czechoslovakia), to the Federal Republic of Germany in 1972. Her father, Frank-Michael Fischer, a mathematician who was born in East Germany, moved in the same year from Eastern Saxony to West Germany.
She began her studies before her fourth birthday, when she received her first violin lesson from Helge Thelen. A few months later she started studying the piano with her mother.
She began her formal violin education at the Leopold Mozart Conservatory in Augsburg under the tutelage of Lydia Dubrowskaya. At the age of nine, Julia Fischer was admitted to the Munich Academy of Music, where she continues to work with Ana Chumachenco.
Fischer is recognized worldwide for possessing a talent of uncommon ability and as an exceptionally gifted artist, reflected in the numerous awards and effusive reviews she has received for both her live performances and recordings, including being named "Artist of the Year" at The Gramophone Awards in 2007 and "Instrumentalist of the Year" at the 2009 MIDEM Classical Awards.
The Orchestre Philharmonique de Radio France is a French radio orchestra providing music for Radio France. It specializes in contemporary music and was founded in 1937.
Sources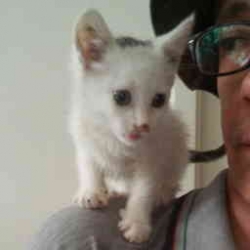 Latest posts by M. Özgür Nevres
(see all)