Catalan tenor José Carreras (born 5 December 1946) announced on Monday that he is definitely leaving the stage, 46 years after its debut. He has told a Berlin press conference that his "Final World Tour" will run for a year.

The eminent soprano and fellow Catalan, Montserrat Caballé asked Carreras to sing Gennaro with her in Donizetti's Lucrezia Borgia, which opened on 19 December 1970. It was his first principal adult role, and the one which he considers to be his true debut as a tenor. In 1971, he made his international debut in a concert performance of Maria Stuarda in London's Royal Festival Hall, again with Caballé singing the title role. Caballé was instrumental in promoting and encouraging his career for many years, appearing in over 15 different operas with him, while her brother and manager, Carlos Caballé, was also Carreras's manager until the mid-1990s.
Carreras confessed a mixture of sadness and happiness for having come this far, having taken the decision to leave the stage, and added feel fortunate to have all this time with the heat of the public. The farewell tour will begin on October 12 in Berlin and will run for two or three years, reaching all the places they want to hear for the last time. José Carreras then devote all their efforts to the foundation against leukemia that bears his name and created in 1998, after overcoming the disease that was diagnosed a decade earlier.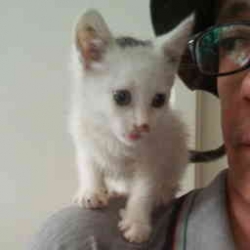 Latest posts by M. Özgür Nevres
(see all)