Spanish tenor José Carreras sings Gondellied from "Eine Nacht in Venedig" (English: A Night in Venice, an operetta in three acts by Johann Strauss II). The Wiener Philharmoniker (Vienna Philharmonic Orchestra) conducted by Zubin Mehta. Published by EuroArts channel.

Eine Nacht in Venedig (A Night in Venice) is an operetta in three acts by Johann Strauss II. Its libretto was by F. Zell and Richard Genée based on Le Château Trompette by Eugène Cormon and Richard Genée. The story takes place in eighteenth-century Venice. The farcical, romantic story involves several cases of mistaken identity.
The piece premiered in 1883 in Berlin and then Vienna. It became one of Strauss's three most famous stage works and has been seen in New York, London and elsewhere, and has been adapted for film.
Gondellied "Komm in die Gondel" – German Lyrics
Komm in die Gondel, mein Liebchen, o steige nur ein,
Allzulang schon fahr' ich trauernd so ganz allein!
Hab' ich an Bord dich, dann stoße ich freudig vom Land,
Führe eilig dich hinüber zum schönen Strand,
Der dort lockend winkt,
Fern im Mondlicht blinkt,
Wo uns deckt Dunkel der Nacht ,
Wo kein Späherauge wacht,
Dort sollst du mir sagen
Ein süßes, beglückendes Wort:
Sehnsüchtig Klagen
Findet Erhörung dort!
Kaum, daß mein Liebchen die schwankenden Gondel entführt,
Hat auch bald schon sich's umfangen vom Schlaf gespürt,
Schwankende Wogen, sie lullen so leise dich ein,
Und mein Lied klinge dir süß in den Traum hinein.
Dich umfächle lind kühler Abendwind,
Fischlein stumm lächelnd lauscht,
Welle kaum vernehmbar rauscht:
Schlaf wohl, süßes Kind, ruhe still, in die Gondel gestreckt,
Bis dich zum neuen Leben ein Kuß erweckt.
Sources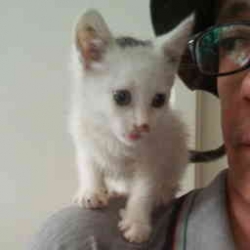 Latest posts by M. Özgür Nevres
(see all)