John Williams plays Sonata in D minor by Domenico Scarlatti on the guitar, inside the Reales Alcázares in Seville, Spain.

To say anyone is the best guitarist in the world, is impossible to qualify, but Williams has played and recorded every major work in the guitar repertoire, and if anyone were to make such a list to state a claim, I believe, one would have to put John Williams on that list.
Williams has often been criticized for being "too perfect" (a bizarre criticism, but there you go). That being the case, those critics must have hated this piece.
Domenico Scarlatti (b: 26 October 1685 – d:23 July 1757) was born in Naples (Italian: Napoli), Kingdom of Naples. He spent much of his life in the service of the Portuguese and Spanish royal families. He is classified primarily as a Baroque composer chronologically, although his music was influential in the development of the Classical style and was one of the few Baroque composers to transition into the classical period. Like his renowned father Alessandro Scarlatti he composed in a variety of musical forms, although today he is known mainly for his 555 keyboard sonatas.
Sources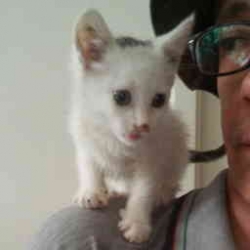 Latest posts by M. Özgür Nevres
(see all)