Phoebe Jevtović Rosquist (soprano) and David Tayler (archlute) perform Flow My Tears (Lachrimae), a lute song (specifically, an "ayre") by the Renaissance composer, lutenist, and singer John Dowland (1563 – buried 20 February 1626). HD video from the "Saturday Night at the Movies" concert presented by the Early Music ensemble Voices of Music, January 2014, in San Francisco.
Dowland's song, also know as "Lachrimae", which means "tears" in Latin, and its melody became very well-known and influential, and are a prime example of the contemporary fashion for melancholia. It was the most famous English song of the early 17th century and was well-known throughout Europe–many composers wrote variations on Dowland's theme and harmonies. Originally composed as an instrumental under the name Lachrimae pavane in 1596, it is Dowland's most famous ayre, and became his signature song, literally as well as metaphorically: he would occasionally sign his name "Jo. Dolandi de Lachrimae".
The poem is also the subject of many articles. My own view is that "night's black bird" refers to the Greek goddess Nyx, the black-winged goddess of the night and one of the "protogenoi" (first-born elemental gods). In one creation myth, Nyx was born from Chaos, and her symbols were the bird and shadows–the shadow theme appears at the end of the poem as well as in Dowland's other works. According to the philosophy of the time, tears were also a symbol of lost hope ("are my hopes since hope is gone"), and this sentiment is described by Thomas Hobbes in 1658, even as the idea of "humors" was falling out of favor.
Flow My Tears Lyrics
Flow, my tears, fall from your springs!
Exiled forever, let me mourn;
Where night's black bird her sad infamy sings,
There let me live forlorn.
Down vain lights, shine you no more!
No nights are dark enough for those
That in despair their last fortunes deplore.
Light doth but shame disclose.
Never may my woes be relieved,
Since pity is fled;
And tears and sighs and groans my weary days, my weary days
Of all joys have deprived.
From the highest spire of contentment
My fortune is thrown;
And fear and grief and pain for my deserts, for my deserts
Are my hopes, since hope is gone.
Hark! you shadows that in darkness dwell,
Learn to contemn light
Happy, happy they that in hell
Feel not the world's despite.
Sources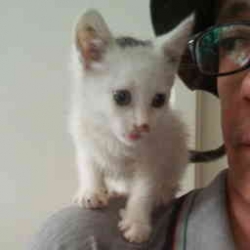 Latest posts by M. Özgür Nevres
(see all)