Croatian pianist Ivo Pogorelić (Pogorelich) plays Frédéric Chopin's Piano Sonata No. 2 in B♭ minor, Op. 35, popularly known as The Funeral March.

Although the third movement, whence comes the sonata's common nickname, The Funeral March, had been composed as early as 1837, the work completed in 1839.
There are four movements:
Grave – Doppio movimento (in B♭ minor, ending in B♭ major)
Scherzo (in G♭ major)
Marche funèbre (Funeral March): Lento (in B♭ minor)
Finale: Presto (in B♭ minor)
The first movement features a stormy opening theme and a gently lyrical second theme. The second movement is a virtuoso scherzo with a more relaxed melodic central section. The third movement begins and ends with the celebrated funeral march in B♭ minor which gives the sonata its nickname, but has a calm interlude in D♭ major. The finale contains a whirlwind of unremitting parallel octaves, with unvarying tempo and dynamics, and not a single rest or chord until the final bars with a sudden fortissimo B♭ octave and a B♭ minor chord ending the whole piece. James Huneker, in his introduction to the American version of Mikuli edition of the Sonatas, quotes Chopin as saying, "The left hand unisono with the right hand are gossiping after the March." Arthur Rubinstein is said to have remarked that the fourth movement is the "wind howling around the gravestones". The Sonata confused contemporary critics, who found it lacked cohesion. Robert Schumann suggested that Chopin had in this sonata "simply bound together four of his most unruly children." (See Schirmer's modern reprint of the Mikuli edition.)
the third movement is structured as a funeral march played with a Lento interlude. While the term "funeral march" is perhaps a fitting description of the 3rd movement, complete with the Lento Interlude in D♭ major, the expression "Chopin's Funeral March" is used commonly to describe only the funeral march proper (in B♭ minor). It was played at the graveside during Chopin's own burial at Père Lachaise Cemetery in Paris.
Henry Wood seems to have made two orchestrations of the Funeral March. One had been played at The Proms on four occasions between 1895 and 1904. On the First Night of the 1907 Proms, 17 August 1907, Wood conducted a new version he had written on learning of the death two days earlier of the renowned violinist Joseph Joachim. In 1933 Sir Edward Elgar transposed it into D minor and transcribed it for full orchestra; its first performance was at his own memorial concert the next year. It was also transcribed for large orchestra by the conductor Leopold Stokowski; this version was recorded for the first time by Matthias Bamert.
The emotive "funeral march" has become well known in popular culture. It was used at the state funerals of John F. Kennedy, Sir Winston Churchill and Margaret Thatcher and those of Soviet leaders, including Leonid Brezhnev.
Sources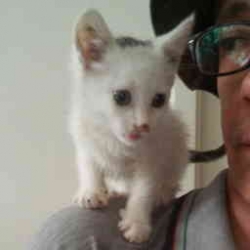 Latest posts by M. Özgür Nevres
(see all)