Concertgebouw Kamerorkest (Concertgebouw Chamber Orchestra) performs Wolfgang Amadeus Mozart's Symphony No. 29 in A major, K. 201/186a. The work was completed on 6 April 1774 and it is one of Mozart's better known early symphonies along with the Symphony No. 25. Concertmaster: Jelena Ristic, the Serbian violinist. Recorded during The Sunday Morning Concert on Sunday the 17th of September 2017 in Het Concertgebouw, Amsterdam. Published by the AVROTROS Klassiek channel.
Structure of Mozart's Symphony No. 29
The symphony is scored for 2 oboes, 2 horns and strings, as was typical of early-period Mozart symphonies. There are four movements:
Allegro moderato, 2/2. The first movement is in sonata form, with a graceful principal theme characterized by an octave drop and ambitious horn passages.
Andante in D major, 2/4. The second movement is scored for muted strings with limited use of the winds, and is also in sonata form.
Menuetto: Allegretto – Trio (Trio in E major), 3/4. The third movement, a minuet, is characterized by nervous dotted rhythms and staccato phrases; the trio provides a more graceful contrast.
Allegro con spirito, 6/8. The energetic last movement, another sonata-form movement, connects back to the first movement with its octave drop in the main theme.
Jelena Ristic
Serbian violinist Jelena Ristic graduated from the Novi Sad Arts Academy, where she studied with Dejan Mihailović, subsequently studying with Ilya Grubert in Amsterdam.
From 2005 to 2007, she made solo appearances with the Niš Symphony Orchestra, the Novi Sad Arts Academy Orchestra and the Arnhem Philharmonic Orchestra. She was appointed principal violinist of the Arnhem Philharmonic Orchestra in 2008. She has served as assistant principal violinist of the Brabant Orchestra and Holland Symfonia, and as principal violinist of several orchestras in Denmark.
Ristic joined the first violin section of the Royal Concertgebouw Orchestra in April 2013.
"My passion is music. As a little girl, I already knew: I am going to sing! My father is a talented musician and my mother is a famous folk singer in Serbia; I wanted to follow in her footsteps. From the age of five, I was suddenly fascinated by the violin. It is such a beautiful, complex and sensitive instrument. When I play, my heart speaks. Then I am pure, innocent, without layering. Just like that little girl back then."
Sources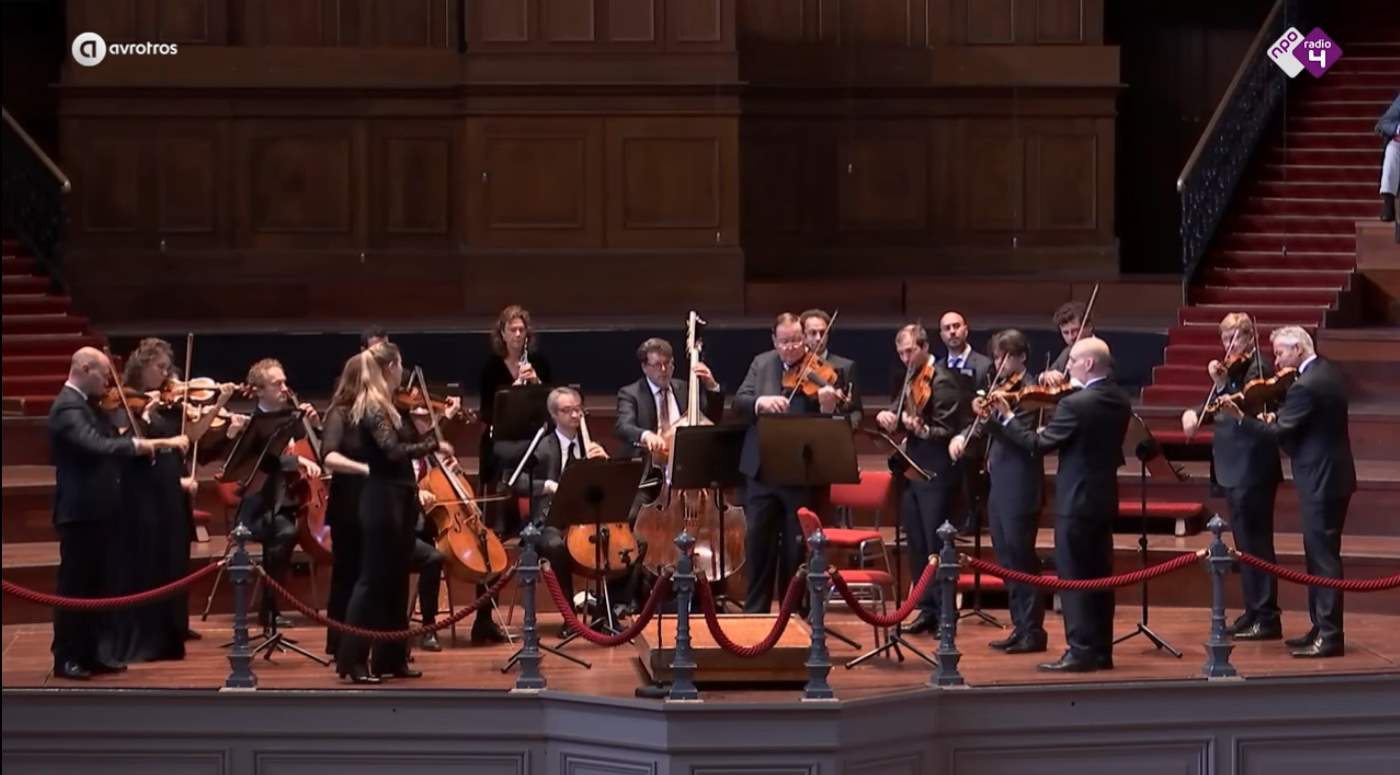 I am Özgür Nevres, a software engineer, an ex-road racing cyclist and also an amateur musician. I opened andantemoderato.com to share my favorite music.
Latest posts by M. Özgür Nevres (see all)