A beautiful concert; "Hommage à Henry Purcell" by Ensemble La Fenice, a period wind band based in the town of Auxerre in the Burgundy region of France. Conductor: Jean Tubéry.

https://www.youtube.com/watch?v=ne2y011Xw5o
Soloists:
Céline Scheen, soprano
Hana Blazikova, soprano
Alice Foccroulle, soprano
Pascal Bertin, countertenor
Jean-Christophe Clair, countertenor
Jean-Michel Fumas, countertenor
Philippe Froeliger, tenor
Thibaut Lenaerts, tenor
Renaud Tripathi, tenor
Jean-Claude Sarragosse, bass
Lionel Meunier, bass
Malcolm Bothwell, baritone
La Fenice
Conducted by Jean Tubéry
Programme
Come Ye Sons of Art, Z.323

Also known as Ode for Queen Mary's birthday, it is a musical ode written by Henry Purcell in 1694 in honor of the birthday of Queen Mary II of England. The text is often attributed to Nahum Tate.

The ode is scored for 2 recorders, 2 oboes, 2 trumpets, timpani, strings, basso continuo and a choir with soprano, alto/countertenor, and bass soloists.

I. Sinfonia
II. Ritornello: countertenor solo, and chorus: Come ye Sons of Art
III. Countertenor duet: Sound the trumpet
IV. Ritornello and chorus: Come ye Sons of Art
V. Countertenor solo and ritornello: Strike the viol, touch the lute
VI. Bass solo and chorus: The day that such a blessing gave
VII. Soprano aria: Bid the virtues, bid the graces
VIII. Bass aria: These are the sacred charms
IX. Soprano and bass duet and chorus: See Nature, rejoicing

King Arthur (fragments)

King Arthur, or The British Worthy (Z. 628), is a semi-opera in five acts with music by Henry Purcell and a libretto by John Dryden. It was first performed at the Queen's Theatre, Dorset Garden, London, in late May or early June 1691.

The plot is based on the battles between King Arthur's Britons and the Saxons, rather than the legends of Camelot (although Merlin does make an appearance). It is a Restoration spectacular, including such supernatural characters as Cupid and Venus plus references to the Germanic gods of the Saxons, Woden, Thor, and Freya. The tale centres on Arthur's endeavours to recover his fiancée, the blind Cornish Princess Emmeline, who has been abducted by his arch-enemy, the Saxon King Oswald of Kent.

King Arthur is a "dramatick opera" or semi-opera: the principal characters do not sing, except if they are supernatural, pastoral or, in the case of Comus and the popular Your hay it is mow'd, drunk. Secondary characters sing to them, usually as diegetic entertainment, but in Act 4 and parts of Act 2, as supernatural beckonings. The singing in Act 1 is religious observance by the Saxons, ending with their heroic afterlife in Valhalla. The protagonists are actors, as a great deal of King Arthur consists of spoken text. This was normal practice in 17th century English opera. King Arthur contains some of Purcell's most lyrical music, using adventurous harmonies for the day and French-inspired dance rhythms.

Music for the Funeral of Queen Mary

Music for the Funeral of Queen Mary, Z. 860 is a march, canzona, and anthem for orchestra and choir written by Henry Purcell in 1695 for the funeral of Queen Mary II of England. Parts of the piece were performed again at Purcell's own funeral in November of the same year. An electronic version of the Music for the Funeral of Queen Mary by Wendy Carlos was used by Stanley Kubrick for the main theme to his film A Clockwork Orange.

Text

1. Man that is born of a woman
hath but a short time to live,
and is full of misery.
He cometh up, and is cut down like a flower;
he fleeth as it were a shadow,
and ne'er continueth in one stay.

2. In the midst of life we are in death:
of whom may we seek for succour,
but of thee, O Lord,
who for our sins art justly displeased?

Yet, O Lord, O Lord most mighty,
O holy and most merciful Saviour,
deliver us not into the bitter pains
of eternal death.

3. Thou knowest, Lord, the secrets of our hearts;
shut not thy merciful ears unto our pray'rs;
but spare us, Lord most holy, O God most mighty.

O holy and most merciful Saviour,
thou most worthy Judge eternal,
suffer us not, at our last hour,
for any pains of death, to fall from thee. Amen.
Henry Purcell (c. 10 September 1659 – 21 November 1695), was an English composer. Although incorporating Italian and French stylistic elements into his compositions, Purcell's legacy was a uniquely English form of Baroque music. He is generally considered to be one of the greatest English composers; no other native-born English composer approached his fame until Edward Elgar.
Ensemble La Fenice is a period wind band based in the town of Auxerre in the Burgundy region of France. Founded in 1990 by the cornett player Jean Tubéry, the ensemble specializes in music of the Baroque era played on period instruments.
Sources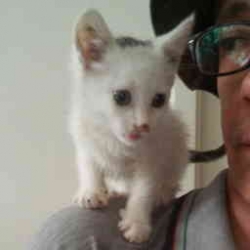 Latest posts by M. Özgür Nevres
(see all)