Accompanied by the Lucerne Festival Orchestra, French classical pianist Hélène Grimaud plays works from the Russian composers Sergei Rachmaninoff, Pyotr Ilyich Tchaikovsky, and Igor Stravinsky: "A Russian Night". Conductor: Claudio Abbado. Recorded live at the Lucerne Festival in Summer, on 22 August 2008.

Pyotr Ilyich Tchaikovsky: The Tempest, Symphonic Fantasia after Shakespeare, Op. 18

Composed in 1873, it is a symphonic poem in F minor. It was first premiered in December 1873.

It is based on the play The Tempest by William Shakespeare. Similar in structure to Tchaikovsky's better-known Romeo and Juliet fantasy-overture, it contains themes depicting the stillness of the ship at sea, the grotesque nature of Caliban, and the love between Ferdinand and Miranda. The love music is particularly strong, being reminiscent of the love music from Romeo and Juliet.

Tchaikovsky was much influenced by Shakespeare: in addition to Romeo and Juliet and The Tempest, he also wrote a Hamlet overture-fantasy (1888) and incidental music to Hamlet (1891).

Sergei Rachmaninoff: Piano Concerto No. 2 in C minor, Op. 18

It is a concerto for piano and orchestra composed by Rachmaninoff between the autumn of 1900 and April 1901. The second and third movements were first performed with the composer as soloist on 2 December 1900. The complete work was premiered, again with the composer as soloist, on 9 November 1901, with his cousin Alexander Siloti conducting.

This piece is one of Rachmaninoff's most popular pieces, and established his fame as a concerto composer.

Igor Stravinsky: L'oiseau de feu (The Firebird)

It is a ballet and orchestral concert work by the Russian composer. It was written for the 1910 Paris season of Sergei Diaghilev's Ballets Russes company, with choreography by Michel Fokine.

Stravinsky was a young, virtually unknown composer when Diaghilev recruited him to create works for the Ballets Russes. The Firebird was his first project. Originally, Diaghilev approached the Russian composer Anatoly Lyadov, but later hired Stravinsky to compose the music.

The ballet is based on Russian folk tales of the magical glowing bird that can be both a blessing and a curse to its owner. When the ballet was first performed on 25 June 1910, it was an instant success with both audience and critics.
Sources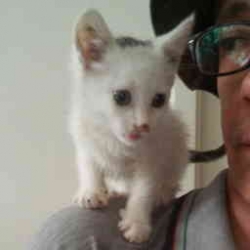 Latest posts by M. Özgür Nevres
(see all)