German cellist Marie-Elisabeth Hecker plays Joseph Haydn's Cello Concerto No. 1 in C Major, Hob. VIIb/1. Radio Kamer Filharmonie (RKF) (Netherlands Radio Chamber Philharmonic) conducted by Philippe Herreweghe.

The concerto was composed around 1761-65 for the composer's longtime friend Joseph Franz Weigl, then the principal cellist of Prince Nicolaus's Esterházy Orchestra.
The work was presumed lost until 1961, when musicologist Oldřich Pulkert discovered a copy of the score at the Prague National Museum. Though some doubts have been raised about the authenticity of the work, most experts believe that Haydn did compose this concerto.
All three movements of this work are written in sonata form, unlike the second concerto, where rondo form is used in the second and third movements.
Moderato
Adagio
Allegro molto
Marie-Elisabeth was born on March 5, 1987 in Zwickau, a city in the Saxony area of northeastern Germany. Zwickau is well-known as a musical city, because it is also the birthplace of the famous composer, Robert Schumann. Her father is a Lutheran minister and she is the 5th born of 8 children. Although her parents are not musicians, her 4 brothers and 3 sisters play musical instruments. She has given many concerts with her brothers, Martin and Andreas, pianists, her sister Renate, a violinist, her brother Friedemann, viola, and another brother, Thomas, an oboist.
Marie-Elisabeth began studying the cello in 1992 at age 5 years with Wieland Pörner at the Robert Schumann Music Conservatory in Zwickau. He taught her individually and when she was 8 years old, he also instructed her in a piano trio of her sister, Renate (12) on violin, and her brother, Andreas (13) on piano. When she was 12 years old in 1999, she won first prize at the National German Competition "Jugend Musiziert" ("Youth Makes Music") for chamber and solo playing. She won the same prize for several more years. In 2000, she won the family prize in this national competition with 4 of her siblings. At age 14 years in 2001, she received first prize and the special jury prize of the International Dotzauer Competition in Dresden and she went to study with the esteemed cellist, Peter Bruns, at the Carl Maria Von Weber Conservatory in Dresden.
When Marie-Elisabeth was 16 years old in 2003, she was awarded first prize of the Cultural Society of the German Business and Commerce Association. She gave a concert in London sponsored by the city of Dresden. She played Tchaikovski's "Rococco Variations" with the orchestra of Dresden and gave concerts in Holland, Munich, Cologne, Husum and Hamburg. She gave concerts sponsored by the Yehudi Menuhin Foundation "Live Music Now" and premiered a work of Wilhelm Killmayer, "Three Concert Pieces for Cello Solo" recorded "live" on CD. In 2004, she also recorded a CD of Kodaly's Sonata for Solo Cello in Berlin. The same year, she was honored with the "Scholarship of the German People". She played Schostakovich's 1st Cello Concerto with the Gewandhaus Orchestra of Zwickau-Plauen. She participated in the International Moritzburg Festival and played for Kurt Mazur at the occasion of his award of the "Westphalia Peace Prize", which was broadcast on radio and television.
She has had master classes with Bernard Greenhouse, Gary Hoffman, Frans Helmerson, Steven Isserlis, Leonid Gorokhov, Daniel Hope, Paul Watkins, Jonathan Tunnel, Peter Bruns, Maria Kliegel, and Anner Bylsma.
In 2005, she moved to Leipzig to continue her cello study with Peter Bruns at the Hochschule für Musik und Theater "Felix Mendelssohn Bartholdy". In October 2005, she gave her American debut at New York City's renowned chamber music concert hall, Bargemusic. The next month, she participated in the International Rostropovich Cello Competition, which is held every 4 years in Paris. She played with her brother Martin on piano the 1st Cello Sonata of Prokofiev, which was written for Rostropovich, who premiered it with Stanislav Richter in 1950. All the 6 finalists in Paris chose to play the same composition, the 1st cello concerto by Shostakovich. Marie-Elisabeth won the Grand Prize and two other special prizes — the first time a cellist has won 3 prizes in the 30-year history of the competition.
Since May 2006, she is a member of the elite advanced school for strings of the Kronberg Academy (Kronberg in Taunus, Germany).
She plays an Italian Bajoni cello from 1864, which is on loan to her by the Lösch Inherited Community under the directorship of Dr. W. Lösch.
The Nederlands Radio Kamer Filharmonie (RKF) was a Dutch orchestra active from 2005 to 2013. It was based at the nl:Muziekcentrum van de Omroep (MCO) and performed concerts at the Amsterdam Concertgebouw. The orchestra was formed in 2005 as a merger of the nl:Radio Kamer Orkest and some of the players of the Radio Symfonie Orkest (itself an earlier merger of the nl:Omroep Orkest and the Promenade Orkest), though many of the functions and players of the RSO orchestra were instead merged into the Netherlands Radio Philharmonic.
Jaap van Zweden was the RKF's chief conductor from 2005 to 2010, and Michael Schønwandt was appointed chief conductor in 2011.
In July, 2013, the Dutch government announced a total cut in the RKF's funding, and the orchestra gave its final performance at the Concertgebouw on July 14.
Sources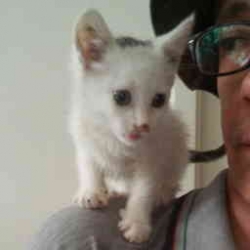 Latest posts by M. Özgür Nevres
(see all)